Mark Your Calendars for Thursday, December 15. Winter Concert Information Middle School Bands 6 p.m. High School Ensembles 7 p.m.

Mrs. Michele Schaffer has been a member of our science department for six years. Her advice to students is even if you do not like what you're learning, try to take away one piece of each lesson. It might just be a skill or strategy you can use in your daily life.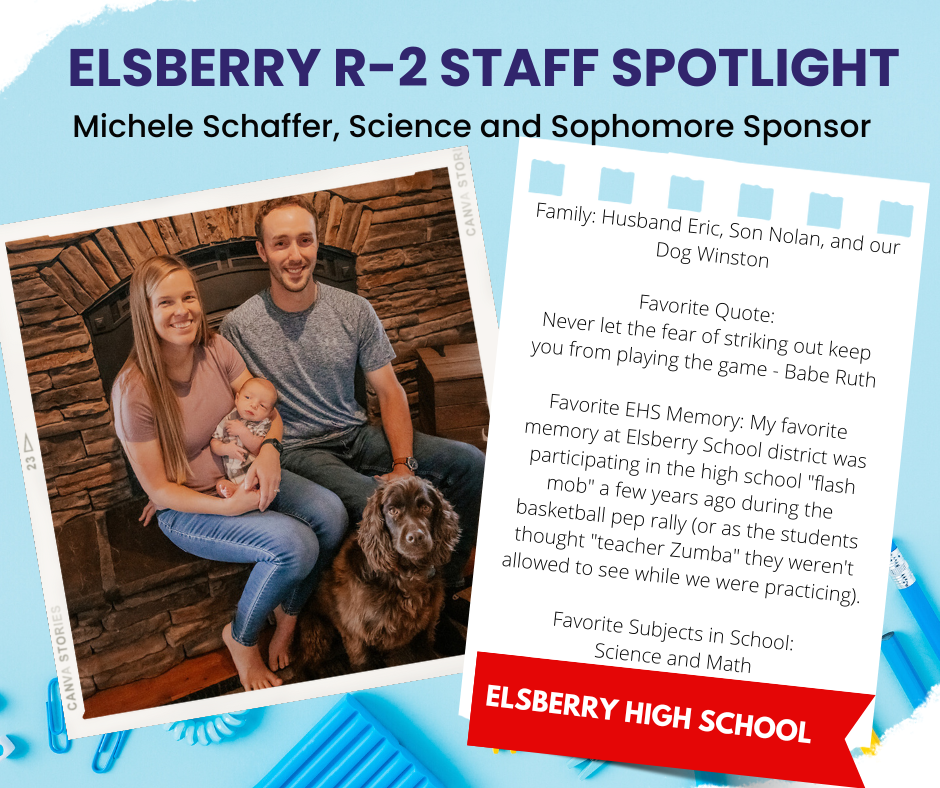 ELSBERRY HIGH SCHOOL Absentee/Retake Day Picture Day is: Thursday, December 1, 2022 Wagner Portrait Group will be at school to photograph any students who were absent on the initial picture day or any student that needs his/her picture retaken. If you are having a picture taken as a RETAKE, please make sure your student returns their package in its entirety, including the package insert sheet, to the photographer on retake day. (Feel free to attach a note to describe what you'd like us to do differently.) FOR ABSENT STUDENTS- CLICK HERE TO ORDER
https://bit.ly/3d5xlt3
www.WagnerPortraitGroup.com
Online Pre-Order Password: 3G9Q2Z2U

ELSBERRY HIGH SCHOOL – WINTER SPORTS PHOTOS Sports Picture Day is Thursday, December 1, 2022 ALL ATHLETES WILL BE PHOTOGRAPHED FOR MEDIA PURPOSES. NEW! ONLY ONLINE ORDERS WILL BE ACCEPTED. (Please do not bring checks, cash, or order forms to school as they will no longer be accepted.) CLICK HERE TO ORDER
http://bit.ly/3Ut0OgV
www.WagnerPortraitGroup.com
Online Pre-Order Password: ELHS2713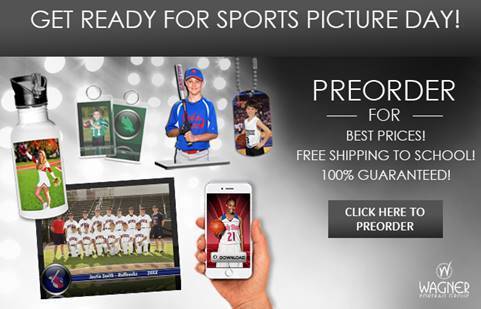 NHS organized a blood drive last week. In total there were 35 appointments made and 22 whole blood donations were collected. Our Elsberry NHS blood drive collection will possibly be used to save 66 lives. A blood donation is a gift that saves lives.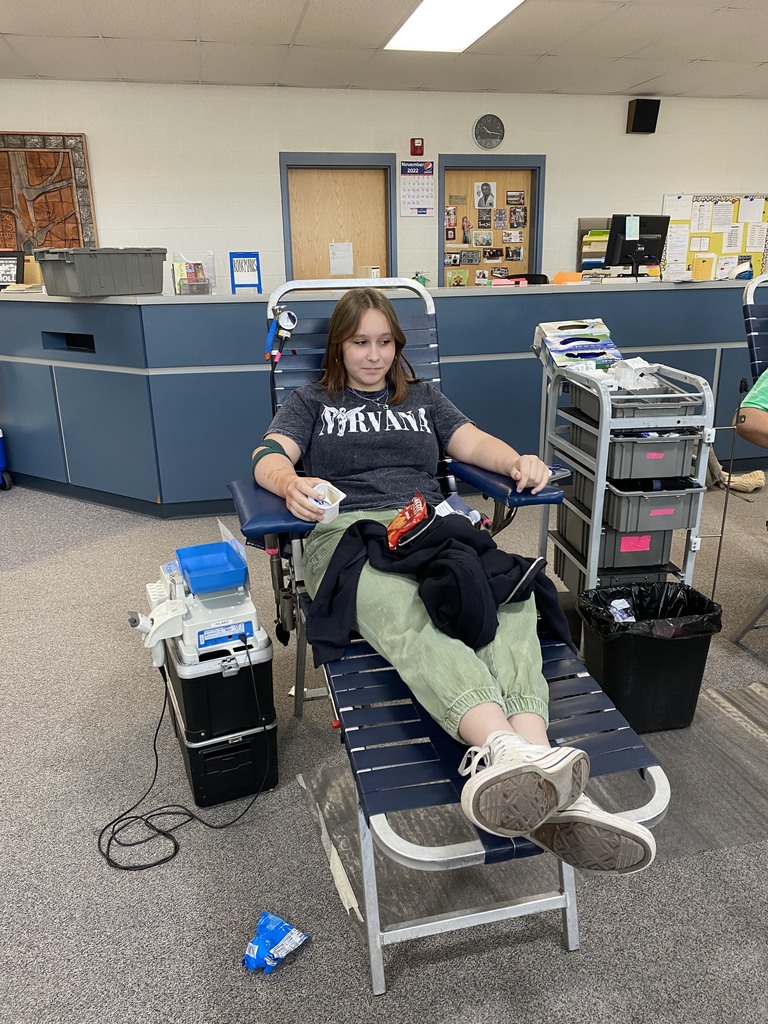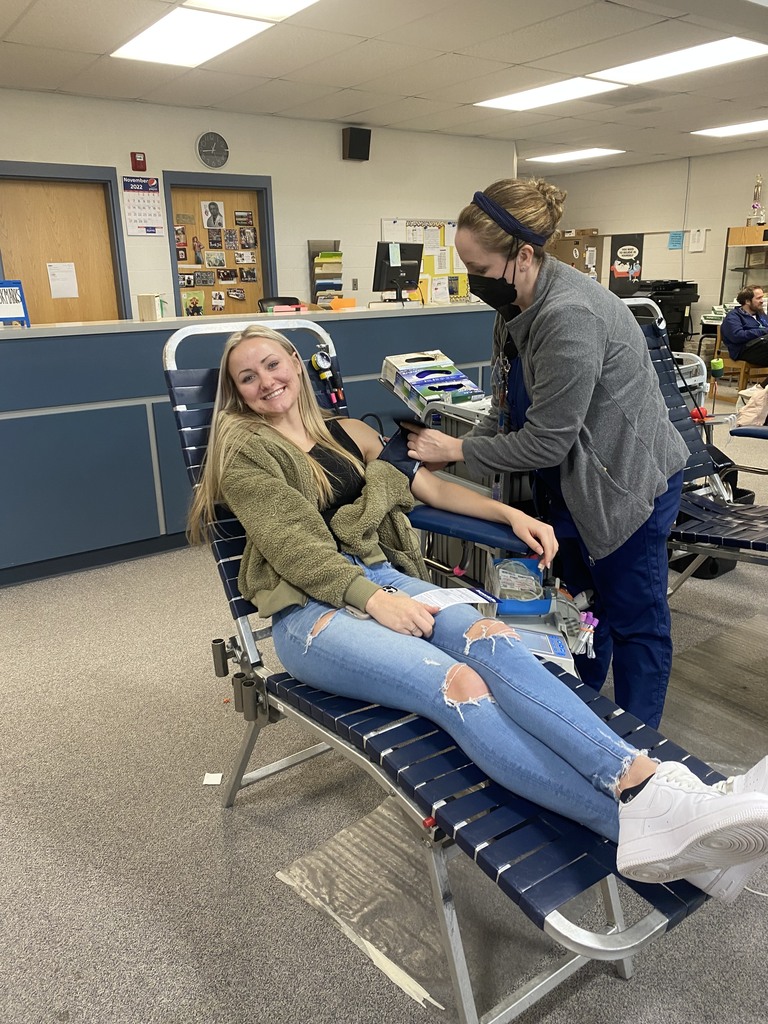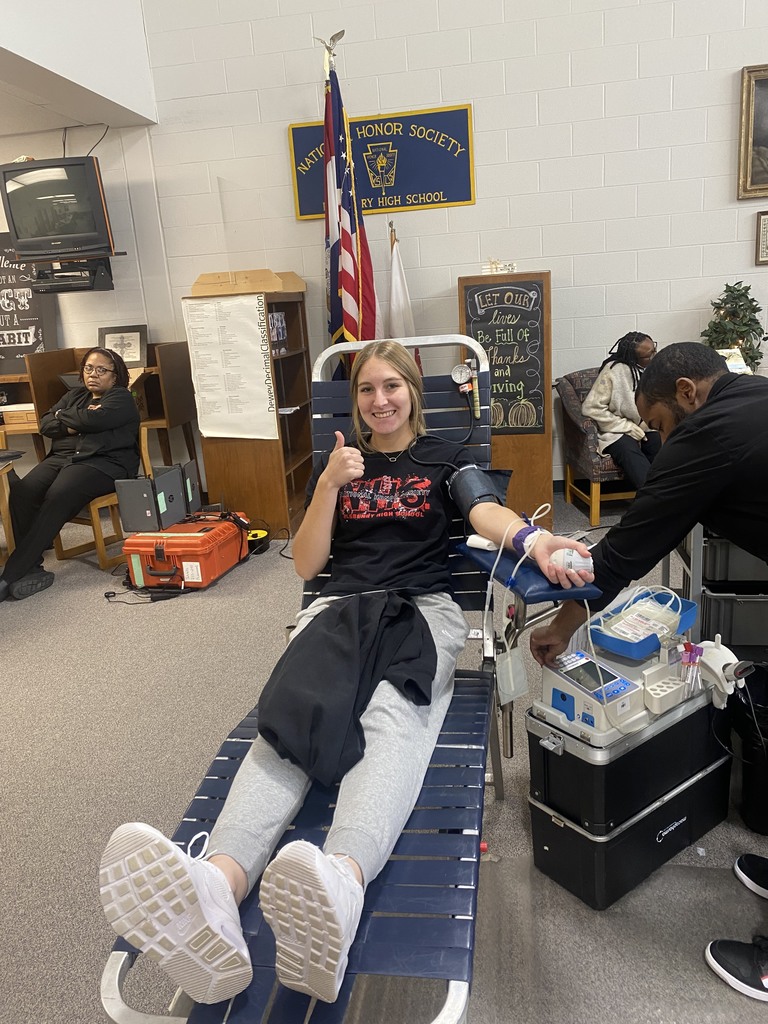 Milestone Monday: Congratulations to Kaden Kinsler for signing his letter of intent to play baseball at William Woods University. Kaden is the son of Matt and Kandi Kinsler.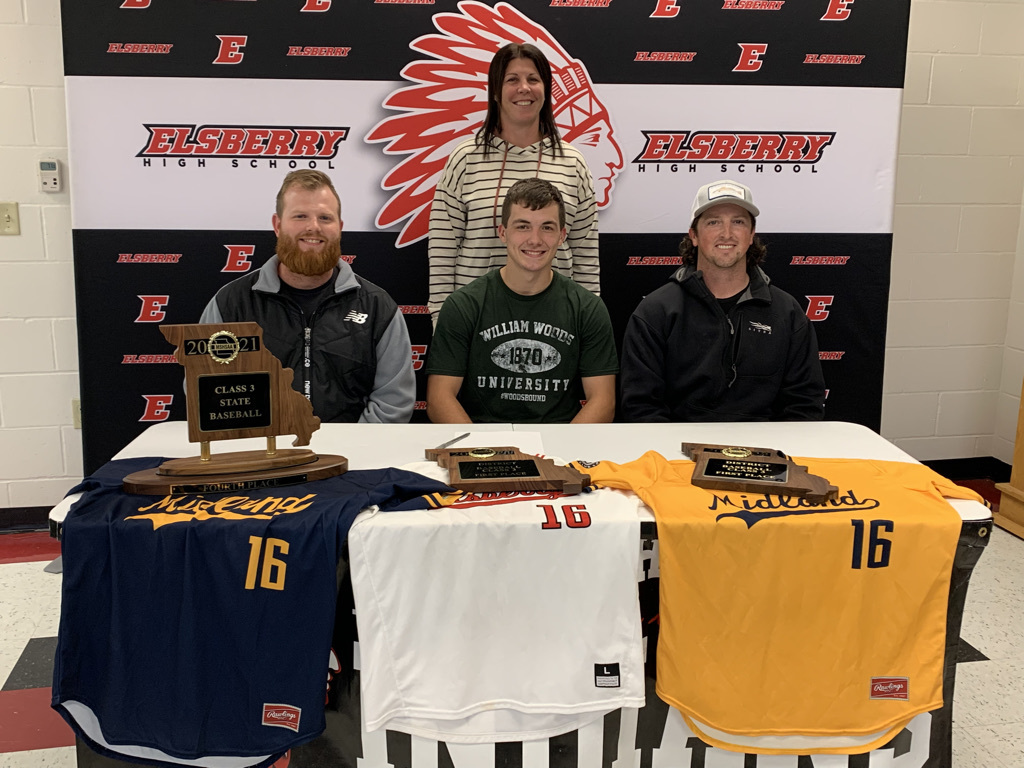 Emily Moyer and Lillie Jones, NHS Members, are shown presenting the proceeds from a recently held Hat Day at Elsberry Schools for the historic preservation of the Senate Theater to Bob Sinnett, Dean and Rita Tapley, EHPS Members. The hat day raised $250.

Mark your calendars for picture retakes and senior portraits. Ordering information will be posted at a later date.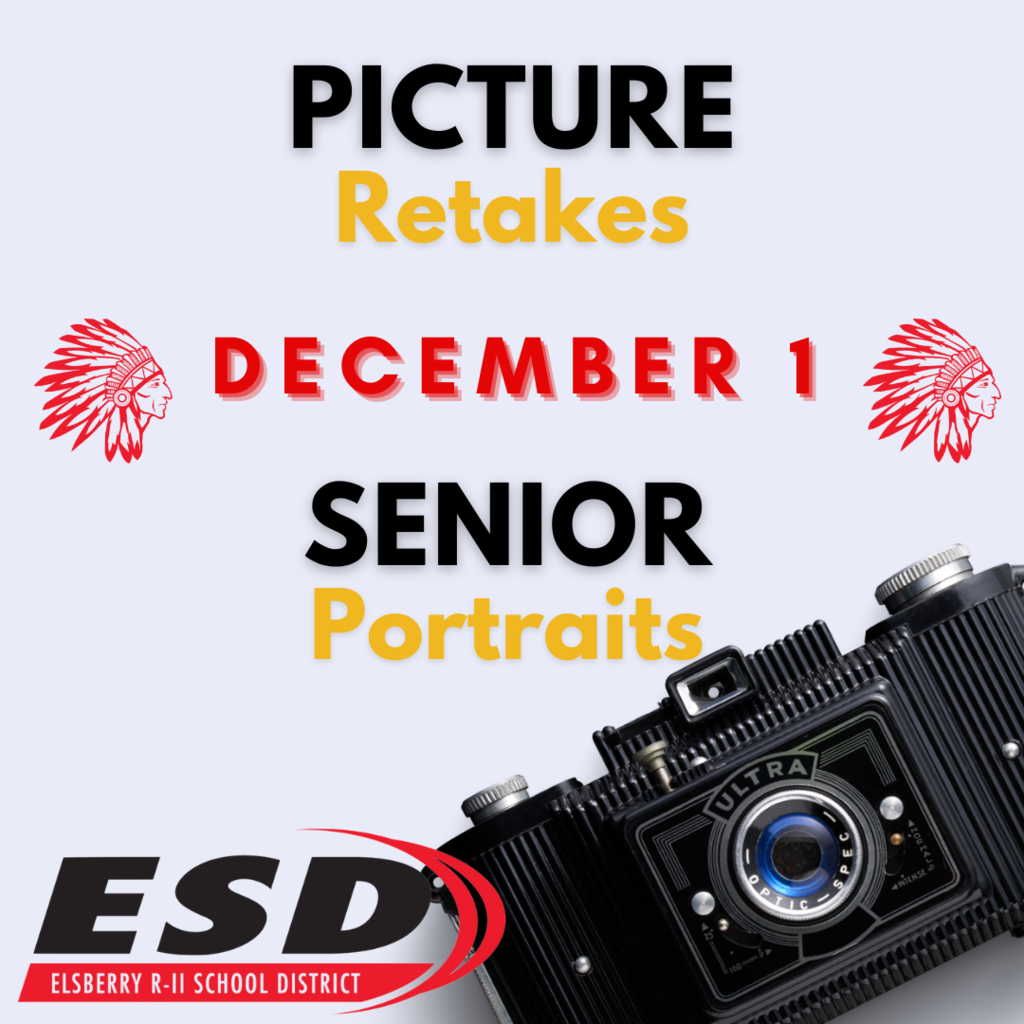 World Prematurity Hat Day on Thursday, November 17. Bring $1 and your favorite hat to participate. All money collected will go to a family who has a premature baby in the NICU during the holidays.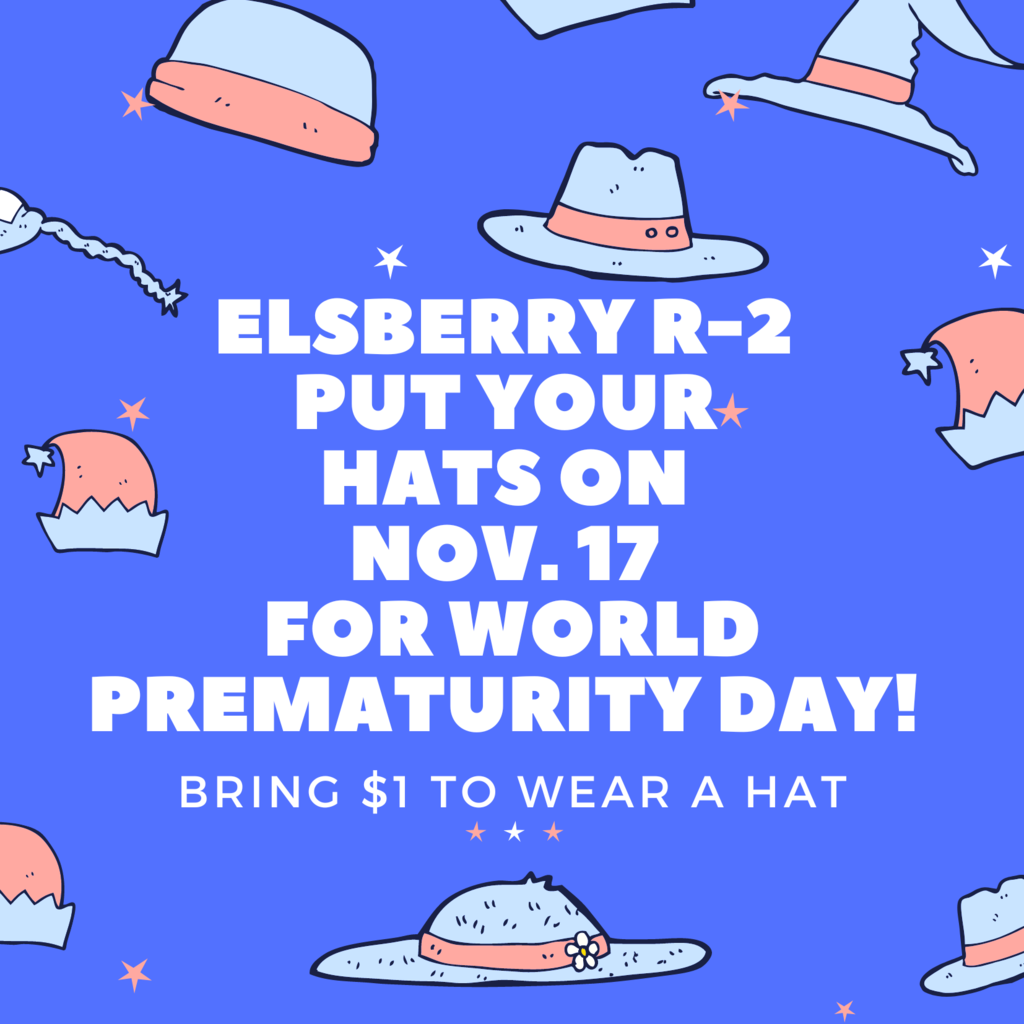 One busy group that has not been featured enough is our marching band. Check out the album on Facebook. Feel free to drop your favorite band photo in the comments.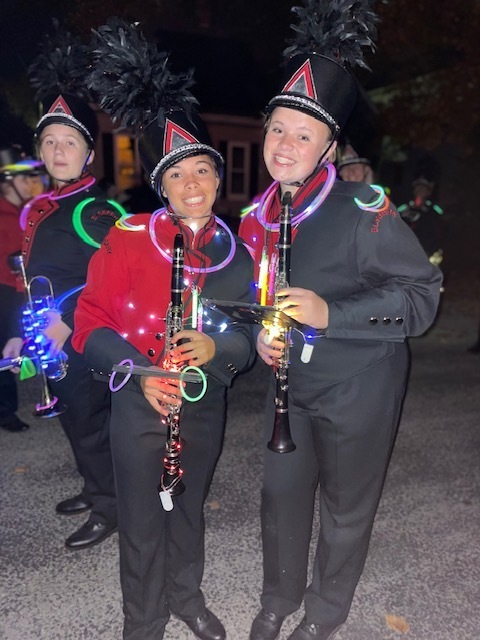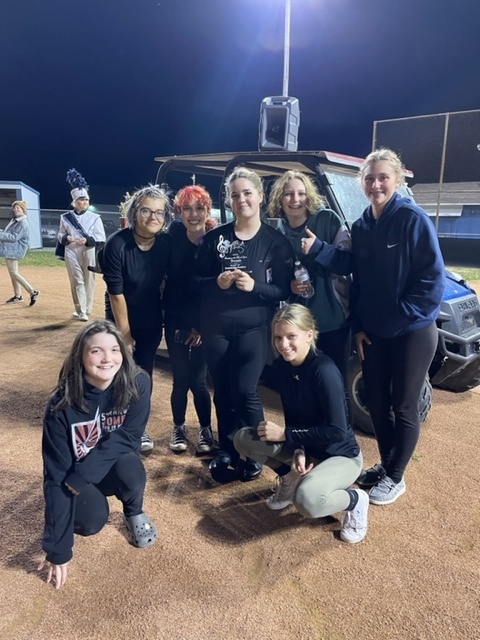 Happy Medal Monday! This is what happens when you set goals, work during the off season, and keep your eye on the prize. Thanks for inspiring all of us Dashaun!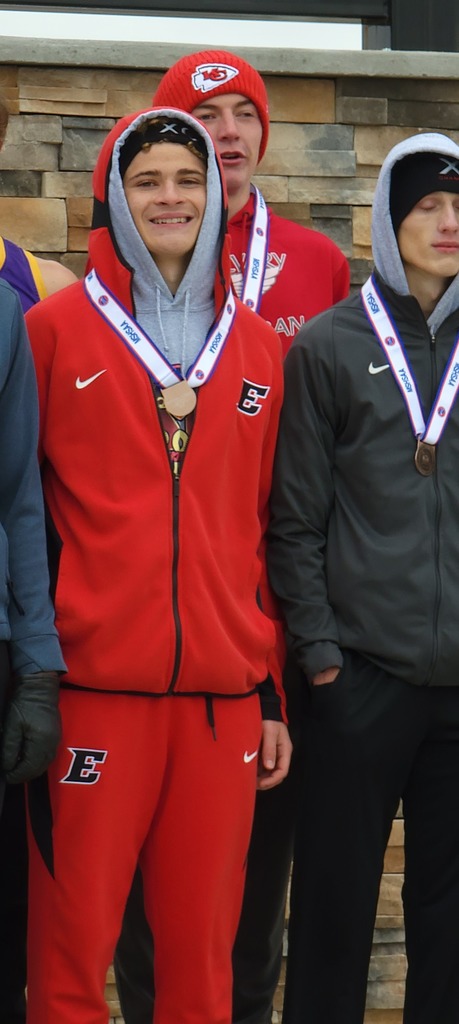 The EHS November Student of the Month is Makenzie Gladney. Makenzie is the daughter of Jordan and Erica Gladney.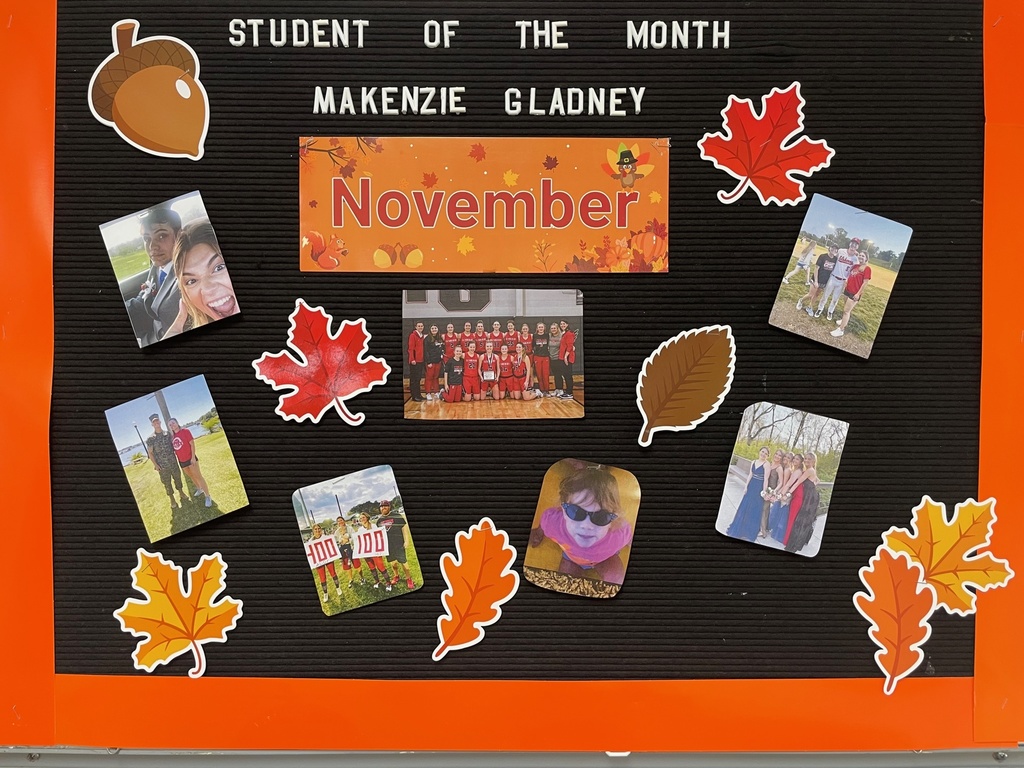 Lunch Menus for November 14-22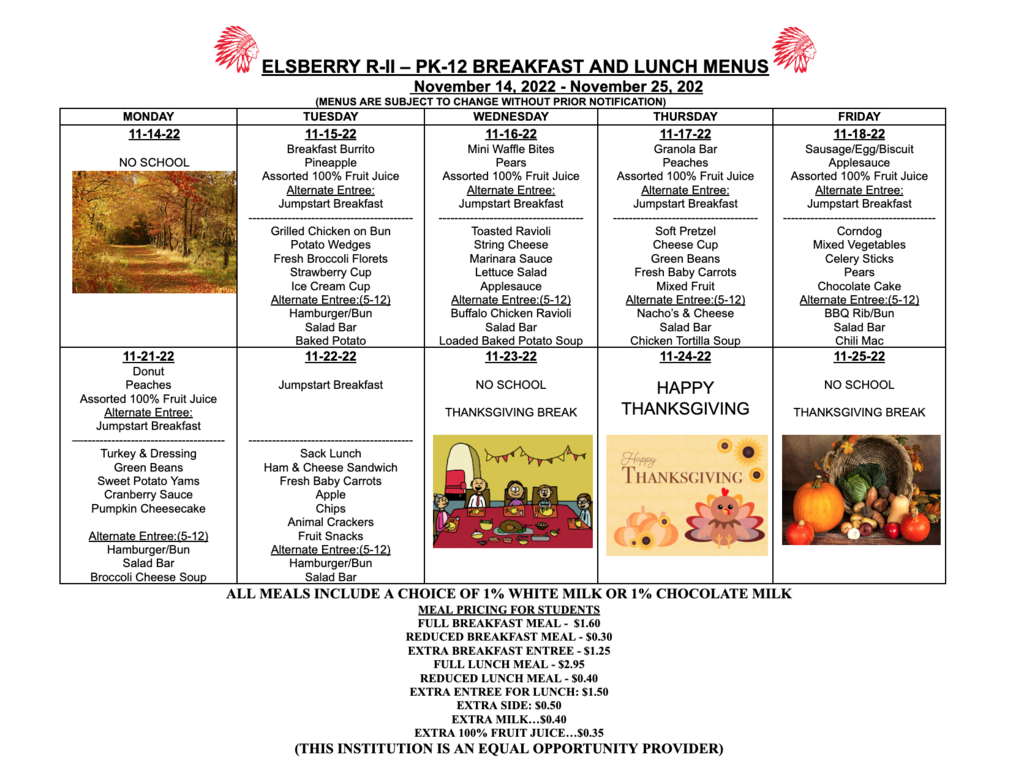 We are looking forward to our Veterans Day Celebration on Friday. Just a reminder, all Veterans should enter at the elementary doors between 8:15 and 8:30 a.m.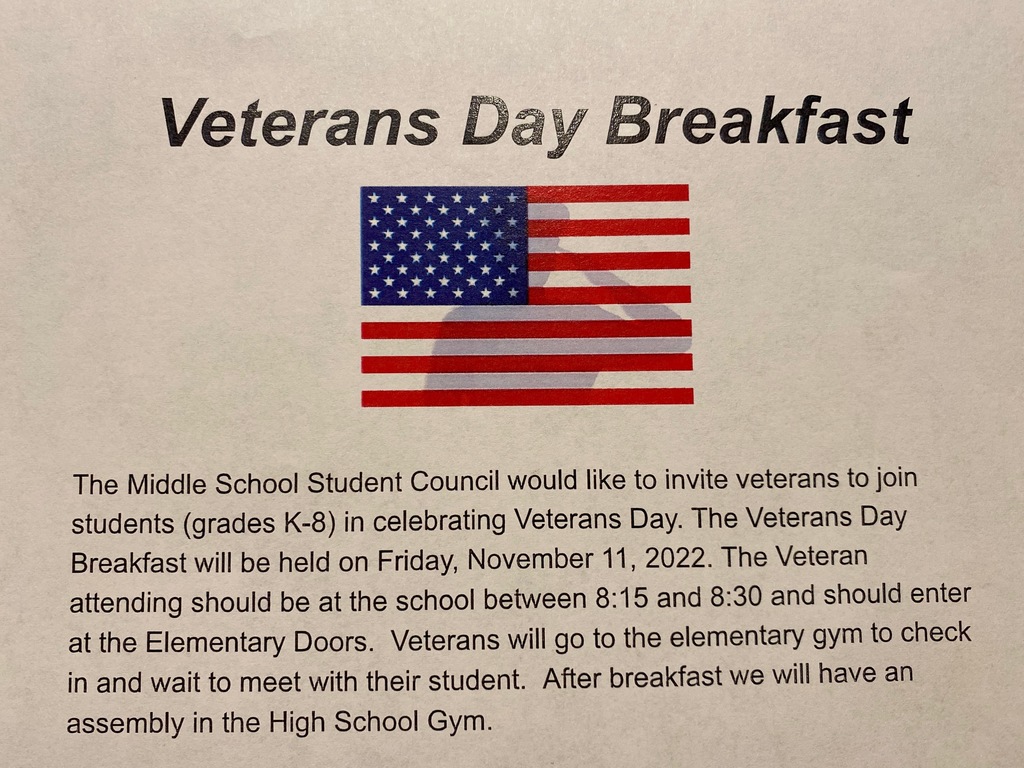 Check out this NHS service learning project! Great work Emily and Lillie!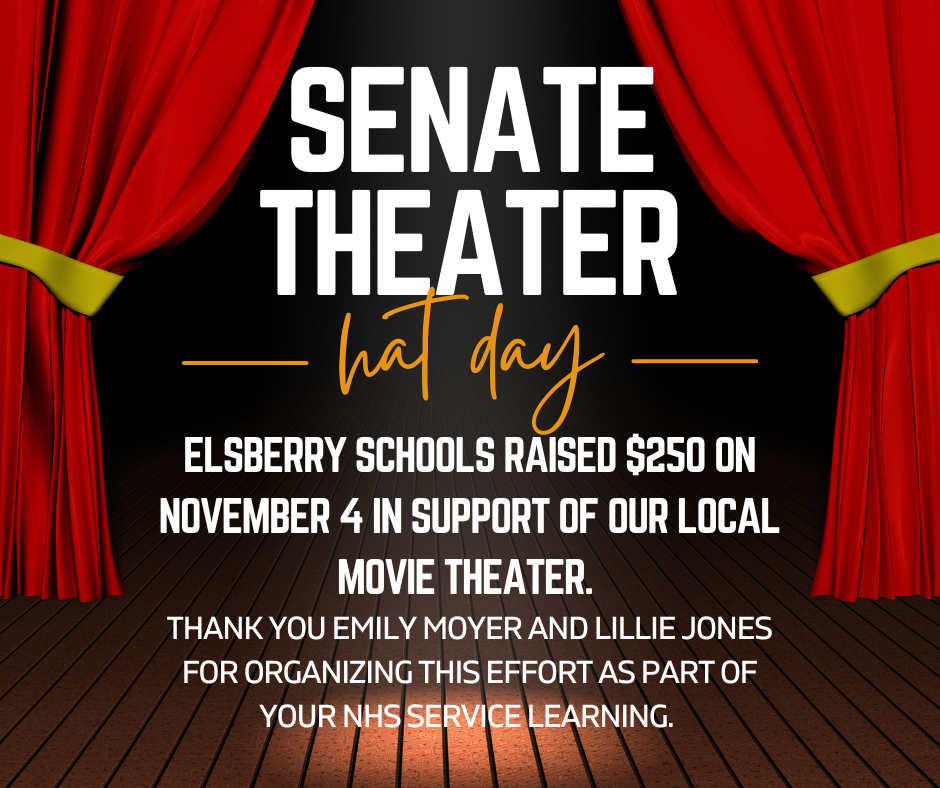 Want to see a sneak peak of our basketball season? Saturday, November 12 at 5 p.m. is Red and White Night. Admission is one single serving food item (or a package of single serving items) for the NHS Buddy Bag Program. When purchasing items think of things a kid can prepare pretty much independently. Single Serving Ideas include but are not limited to: Mac and Cheese Cups Microwable Soup or Pasta Granola Bars Raman Noodles Pop Tarts Pudding or Jello Cups Single Serving bags of crackers or cookies Beef Jerky

Mark your calendars for the NHS Blood Drive on November 16 in the EHS high school library. The blood drive is by appointment only from 9:30 a.m.-3:00 p.m. One was to make an appointment is to call 1-800-747-5401 to schedule an appointment. See the image for other scheduling options.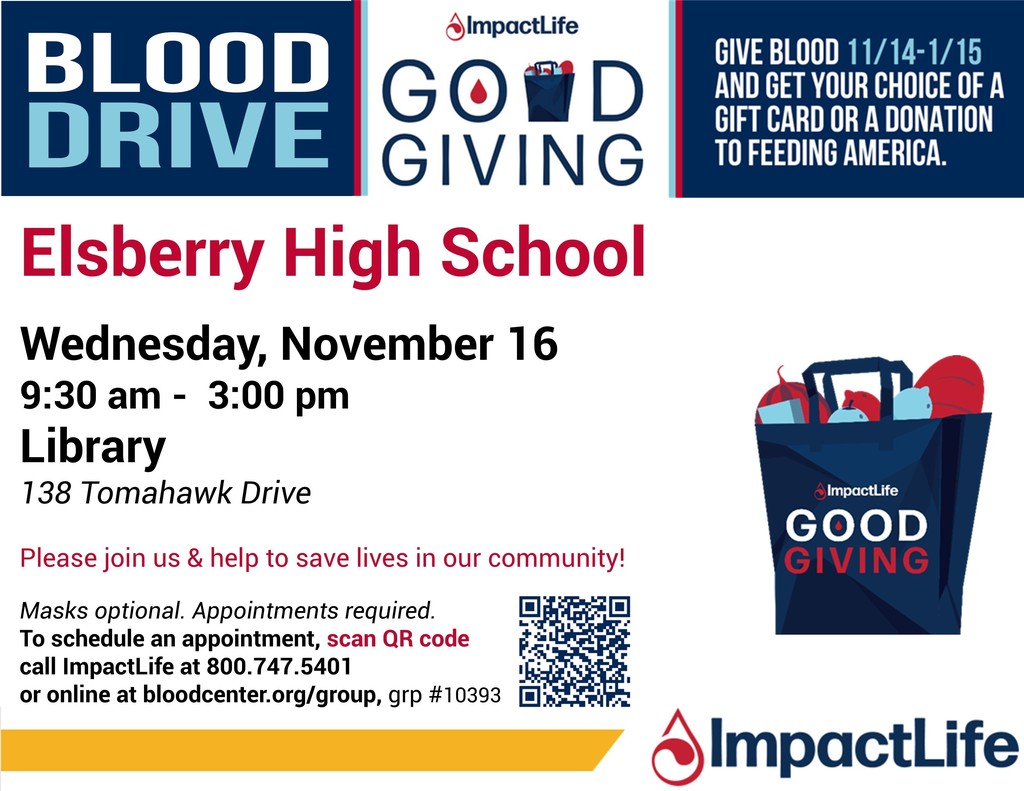 What an incredible season Dashaun Dodson! Congratulations!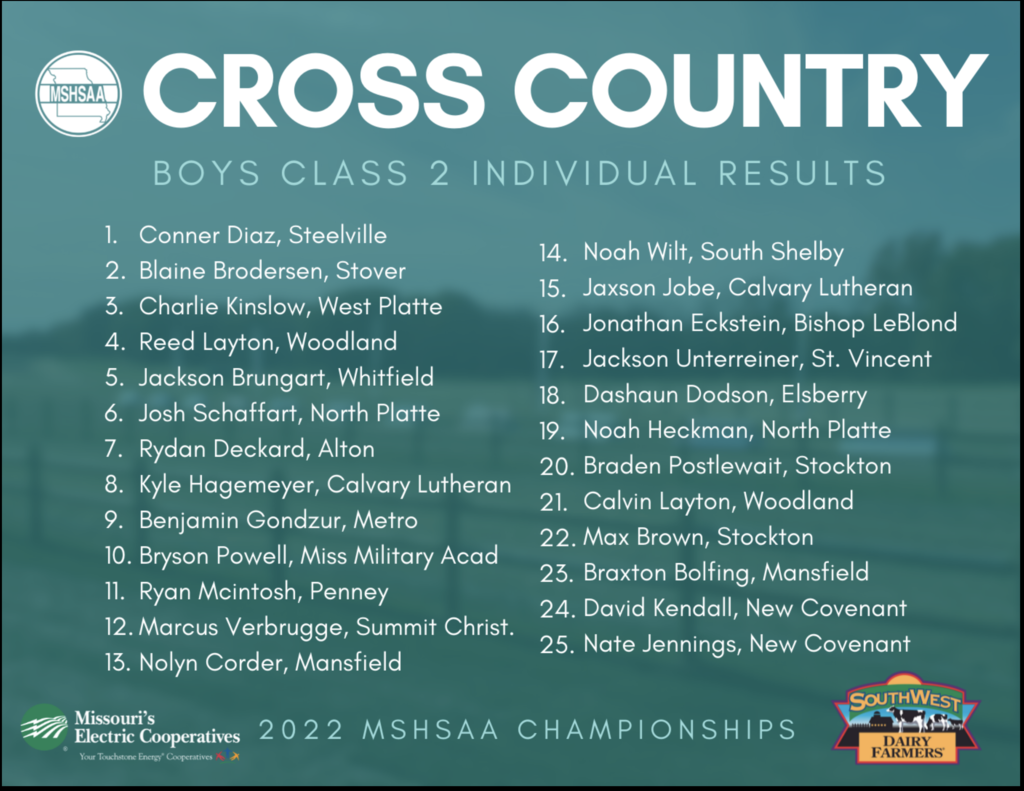 We are sending four EHS students to compete at the MSHAA State Cross Country competition. Dodson, Wilson, Heras and Hartley are on their way to Columbia to challenge themselves against the very best runners in Missouri Class 2 A high school cross country. Students congratulated them and clapped them out on their way out of the building today. Today they get to walk the course, tomorrow is the big day. Please help us wish them well for their run in the morning! Pictured: Jedidiah Heras, Dashaun Dodson, Nolan Wilson, Ellie Hartley, Coach Mandy Hartley Not Pictured: Coach Jenny Lynn Heras