Amanda Hargett has been a member of the EHS staff for 8 years. She hopes her students will alway remember how much she cared about them. Her 5th grade teacher, Mr. Morrill, inspired her to become a teacher. Her hobbies include gardening, reading and crocheting.

"I've known several spies who have wanted to become novelists. And novelists who became spies, of course." -Christopher Koch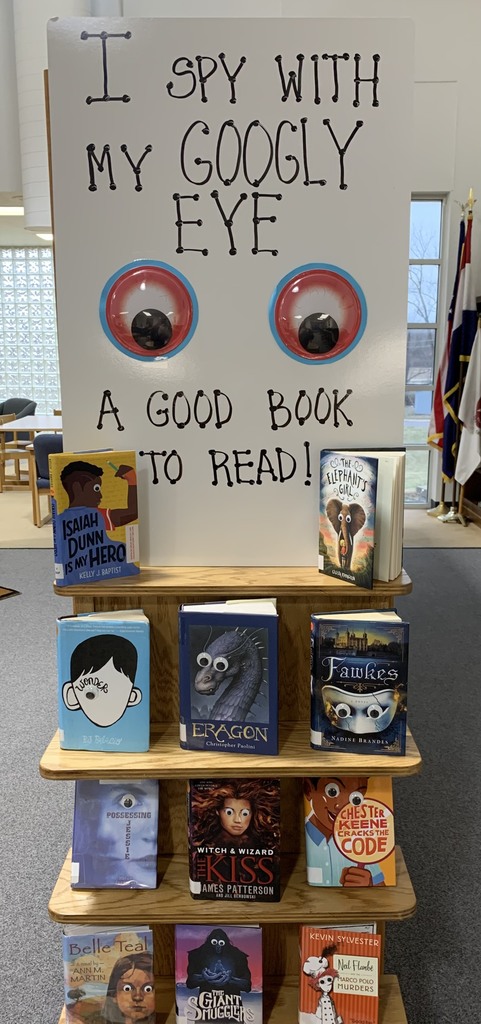 Mrs. Head's art classes provide posters to advertise alumni banquet. The top three were chosen to receive a $10 Casey's gift card. The posters will hang up around town. Pictured are the winners, Abby Baldwin, Mia Spurlock, and Rory Klump.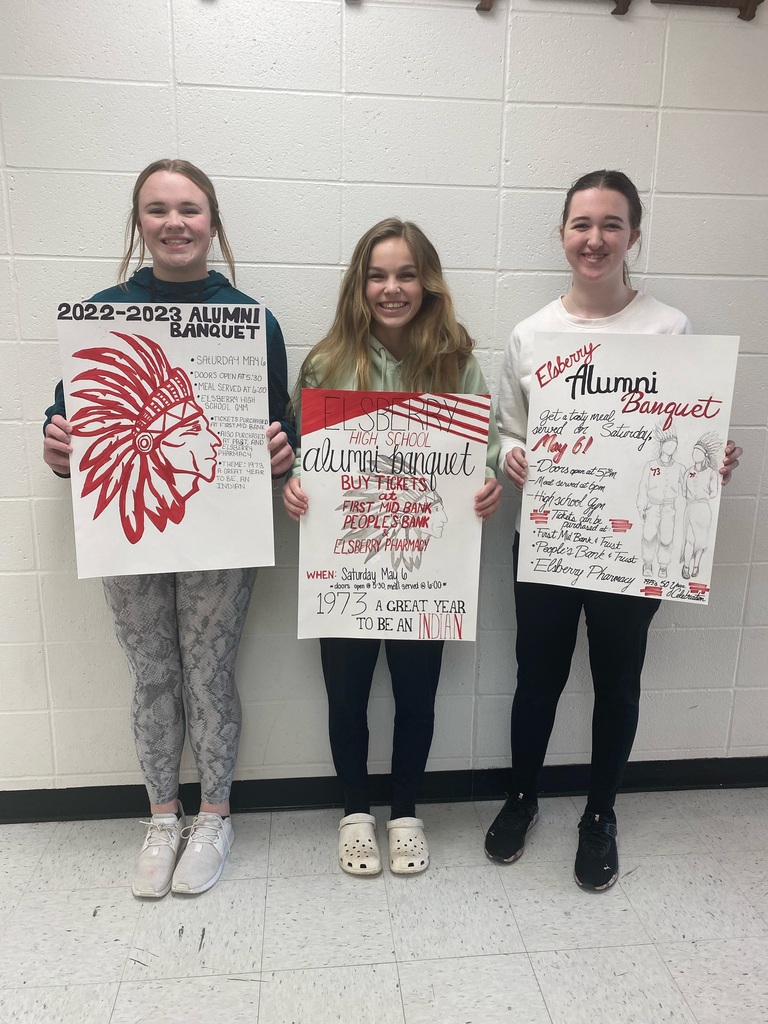 Elsberry Alumni Banquet Information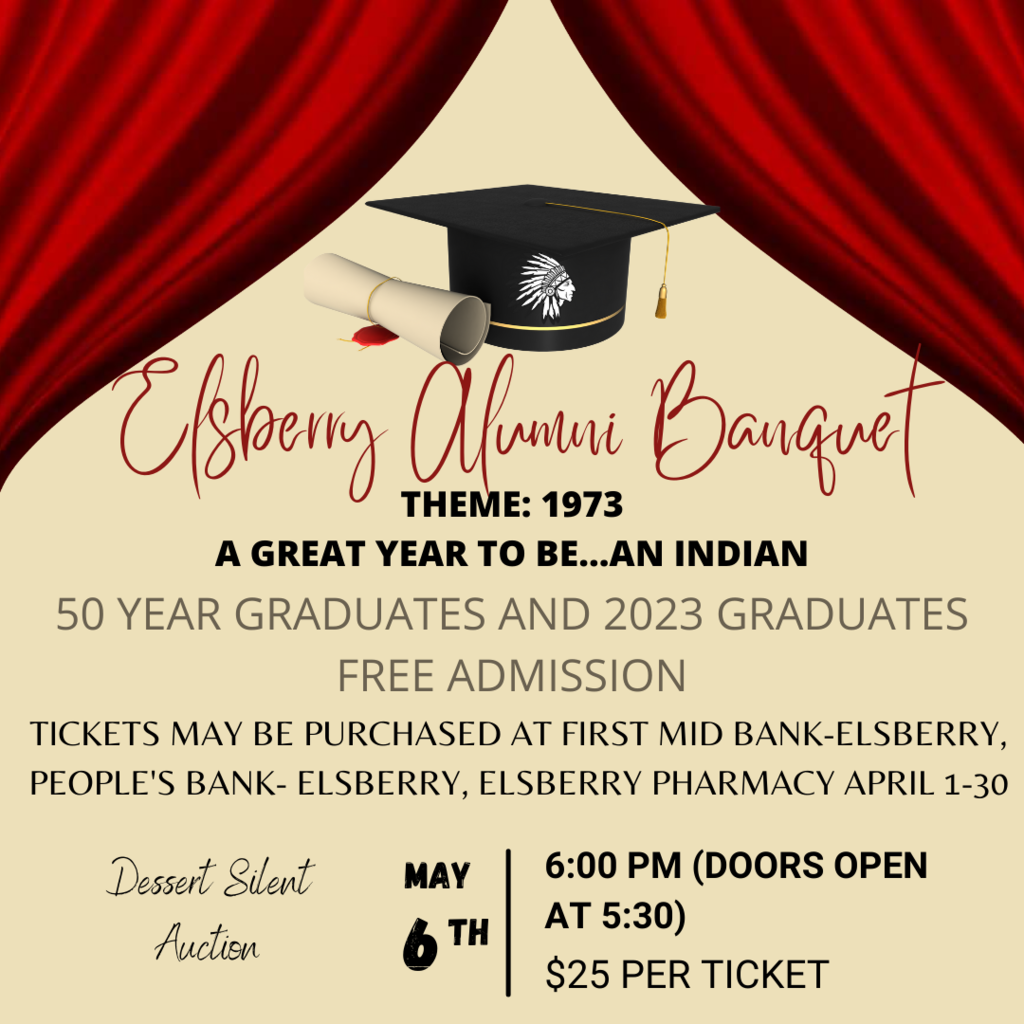 EHS is excxited to share our March Students of the Month. Dashaun Dodson is the son of Shaun and Amber Dodson. Kyle Turnbull is the son of Jason and Amy Turnbull.

EHS Prom Info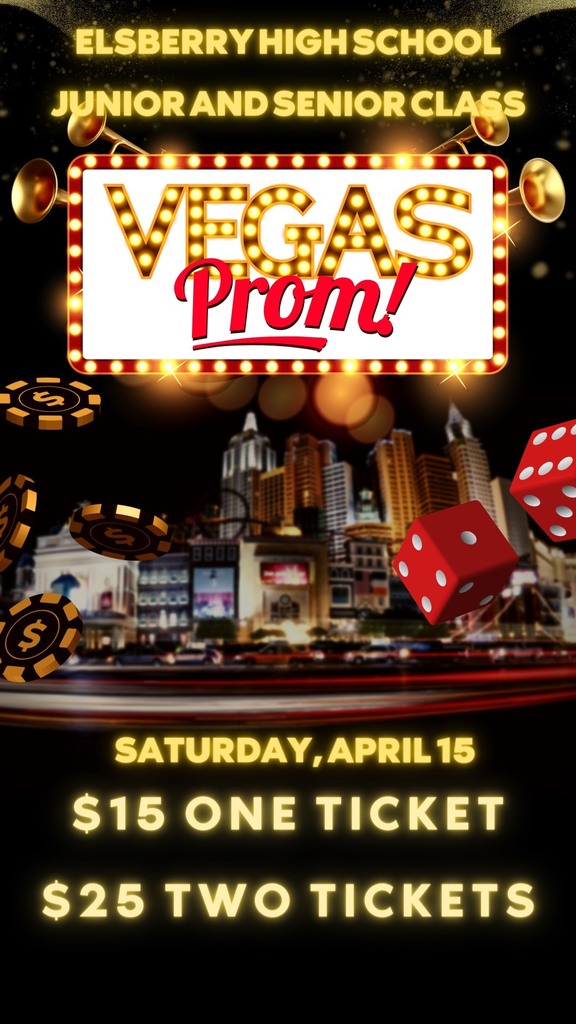 Mr. Martin's Missouri History class went to downtown St. Louis to see the Gateway Arch National Park. This includes both the revamped museum below the arch and heading up to the top of said arch to see the surroundings of downtown St. Louis. The museum helps explain why St. Louis was such an important city when it came to the expansion of the United States out west after the Louisiana Purchase. We also got to learn about the design of the Arch and why it has such an important history for the city of St. Louis!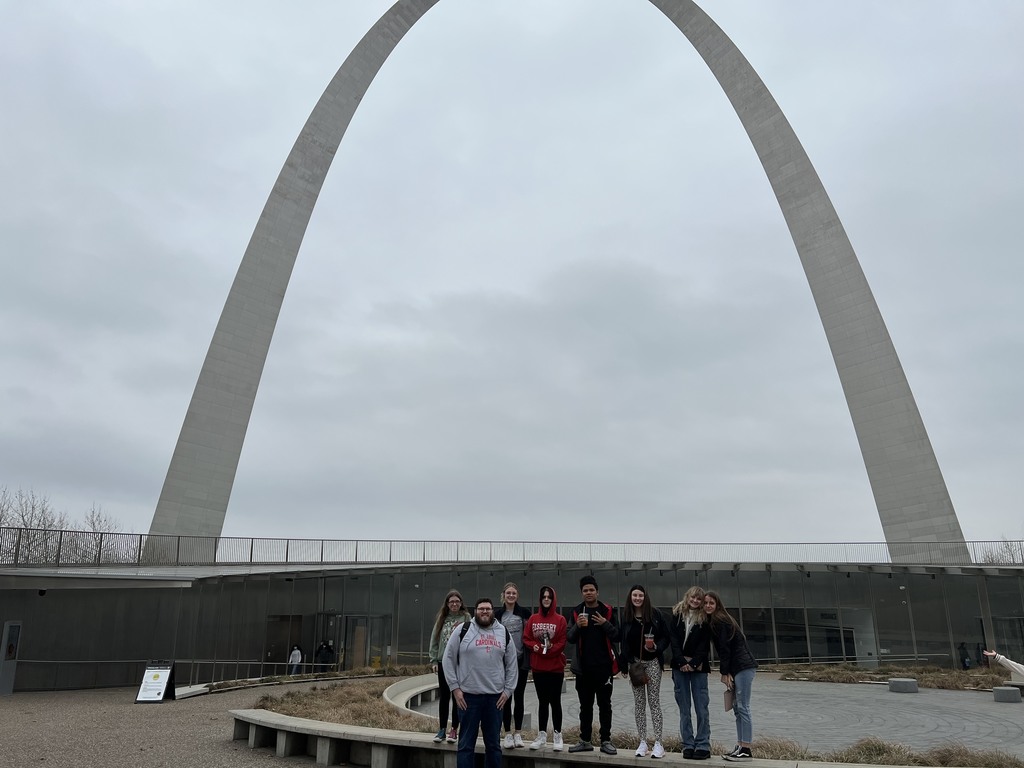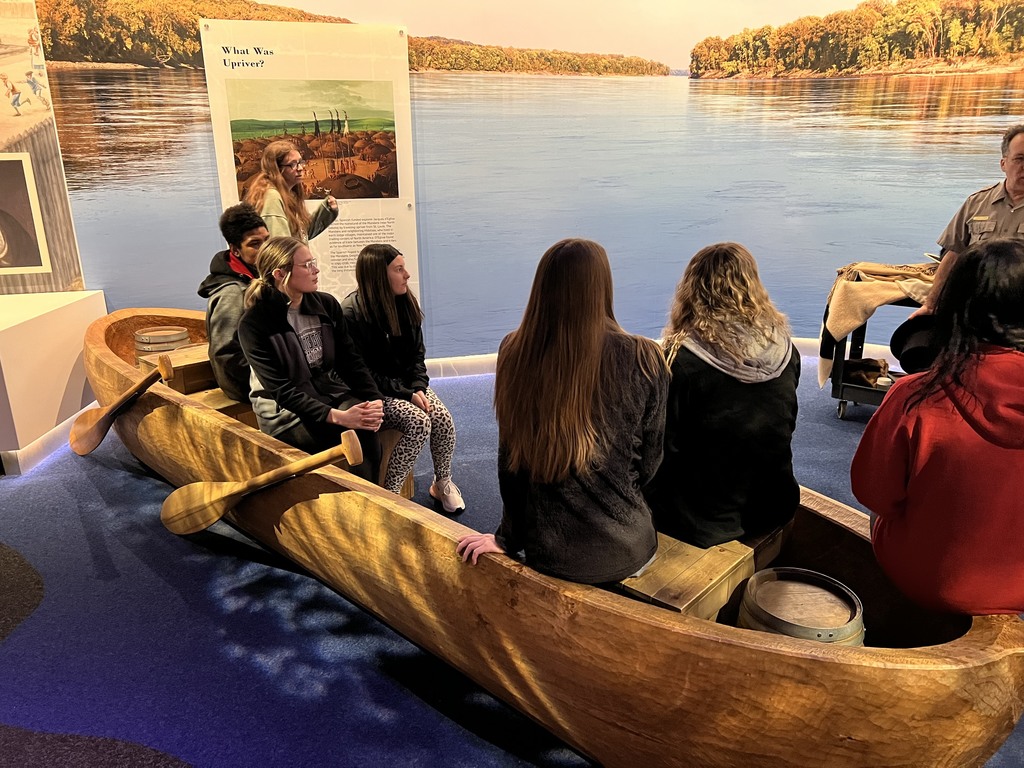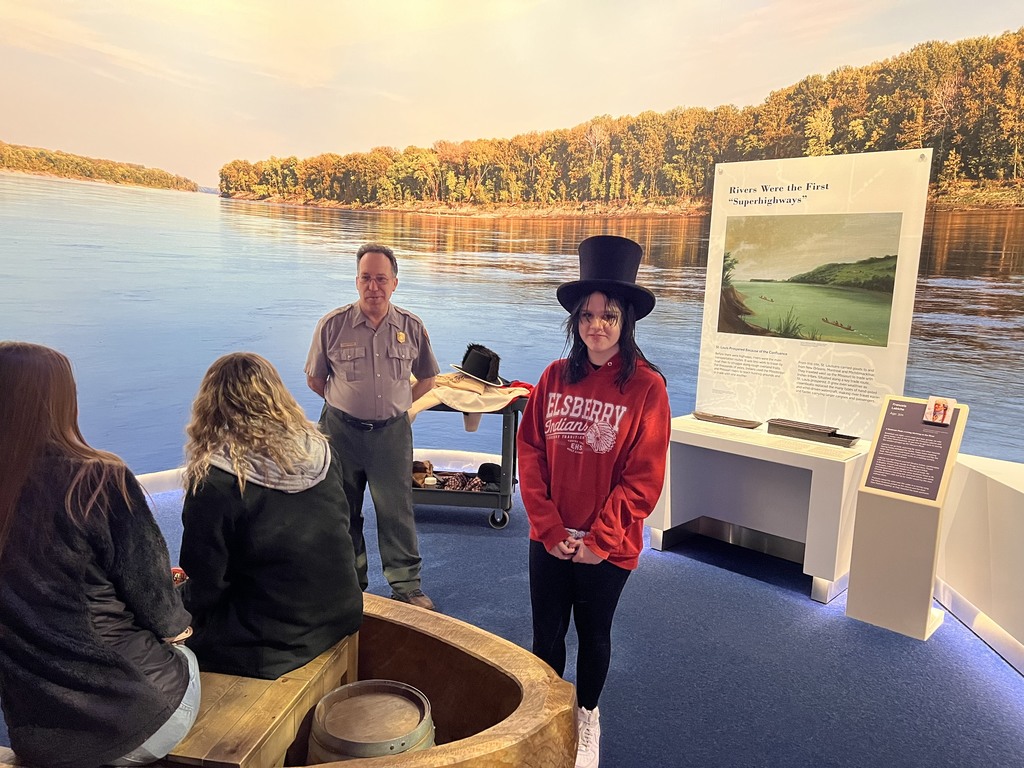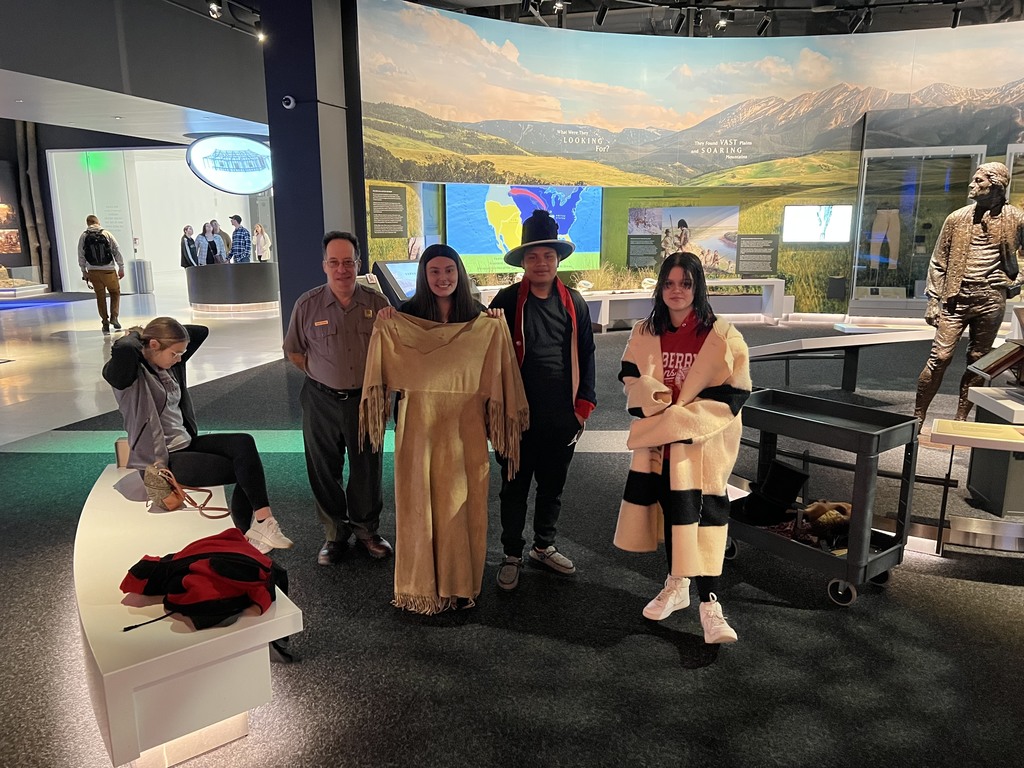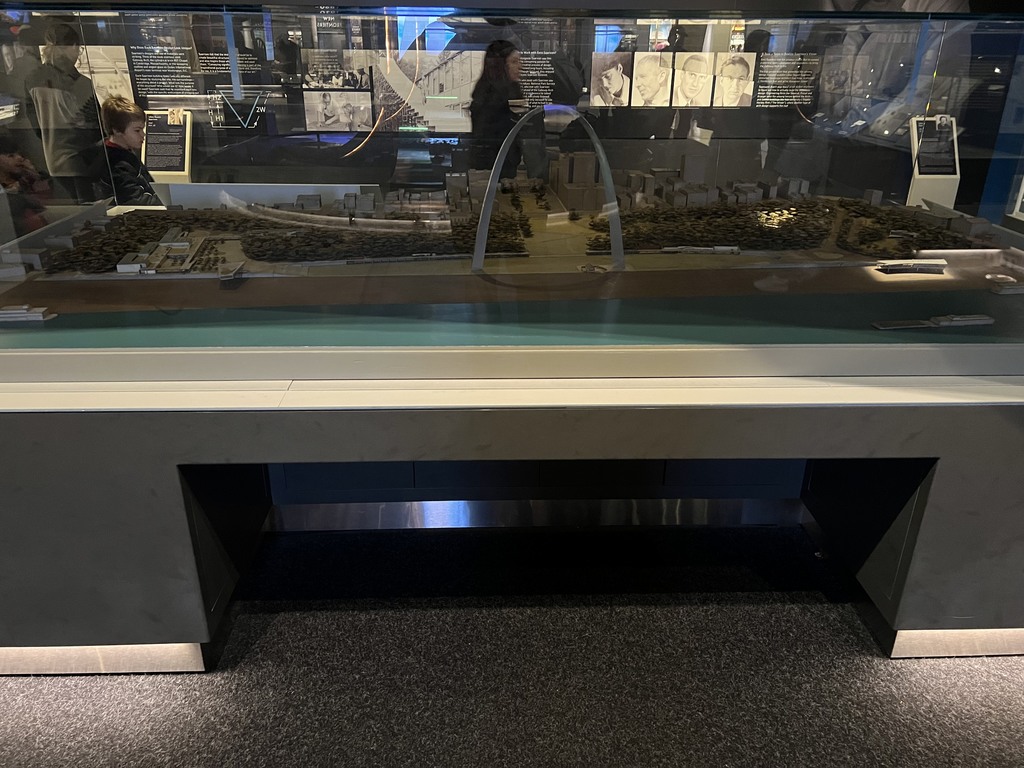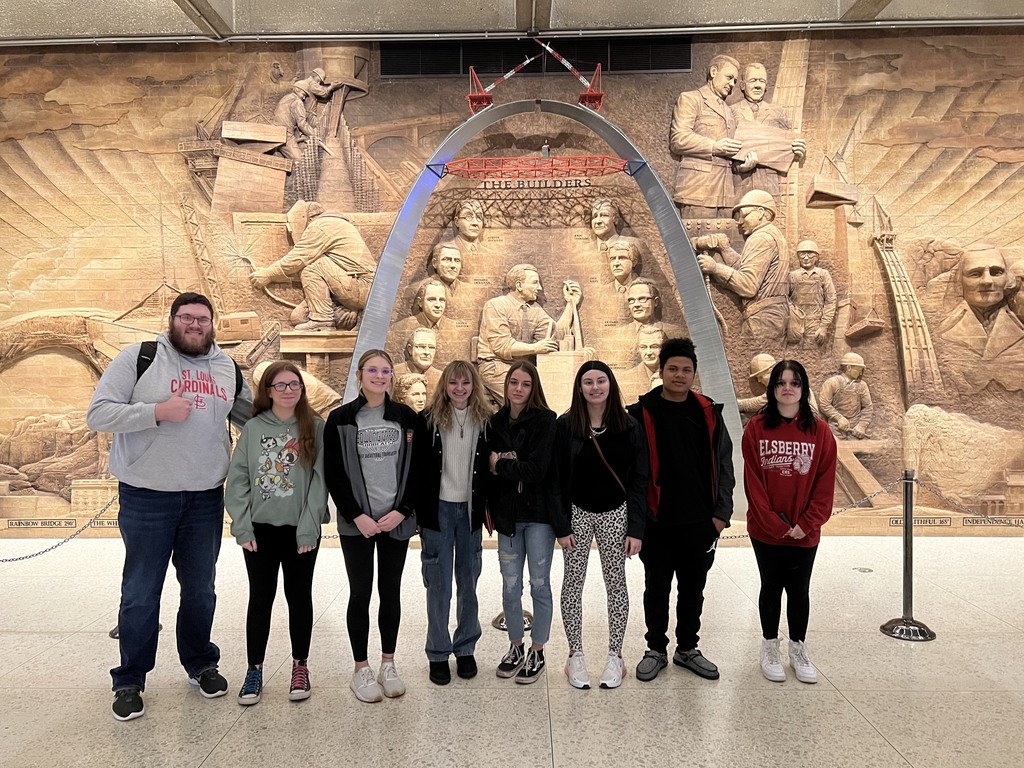 On March 21, 8 art students traveled to Culver Stockton College to participate in High School Fine Arts Day and a judged art show. Students experienced having their chosen artworks judged by an art professional and attended various art workshops taught by Culver faculty and students. Mia Spurlock received Honorable Mention for her teapot titled "Dumbo" and Alexis Lammert received a blue ribbon merit award and artistic excellence medal for her ceramics piece titled "Through the Seasons".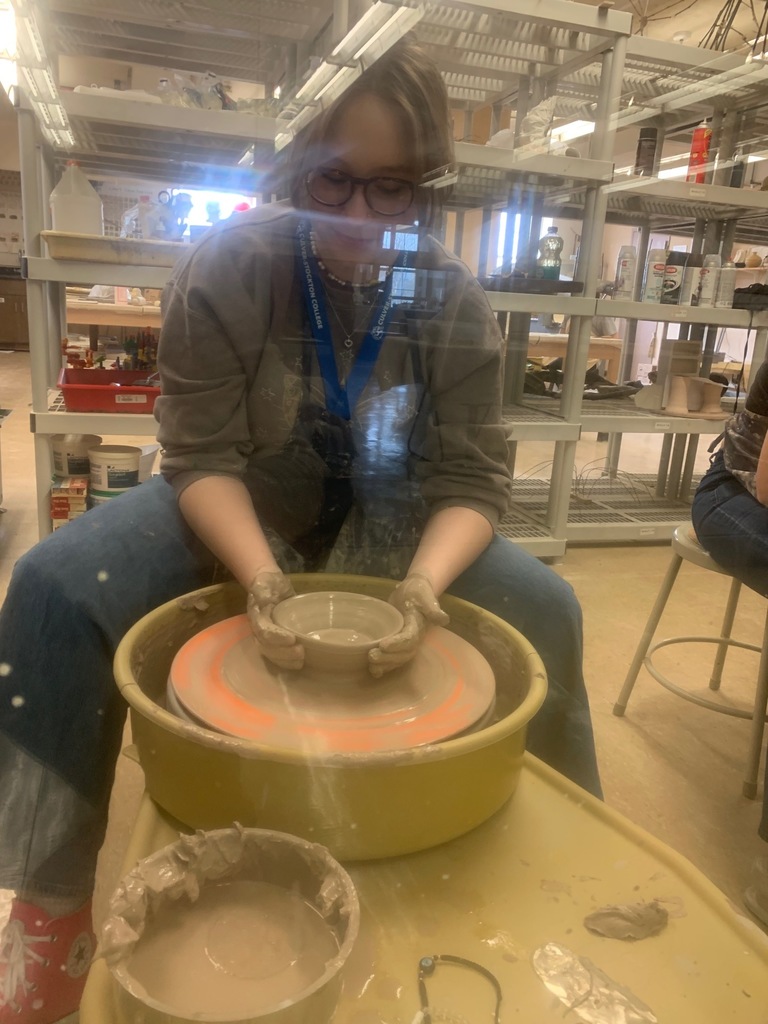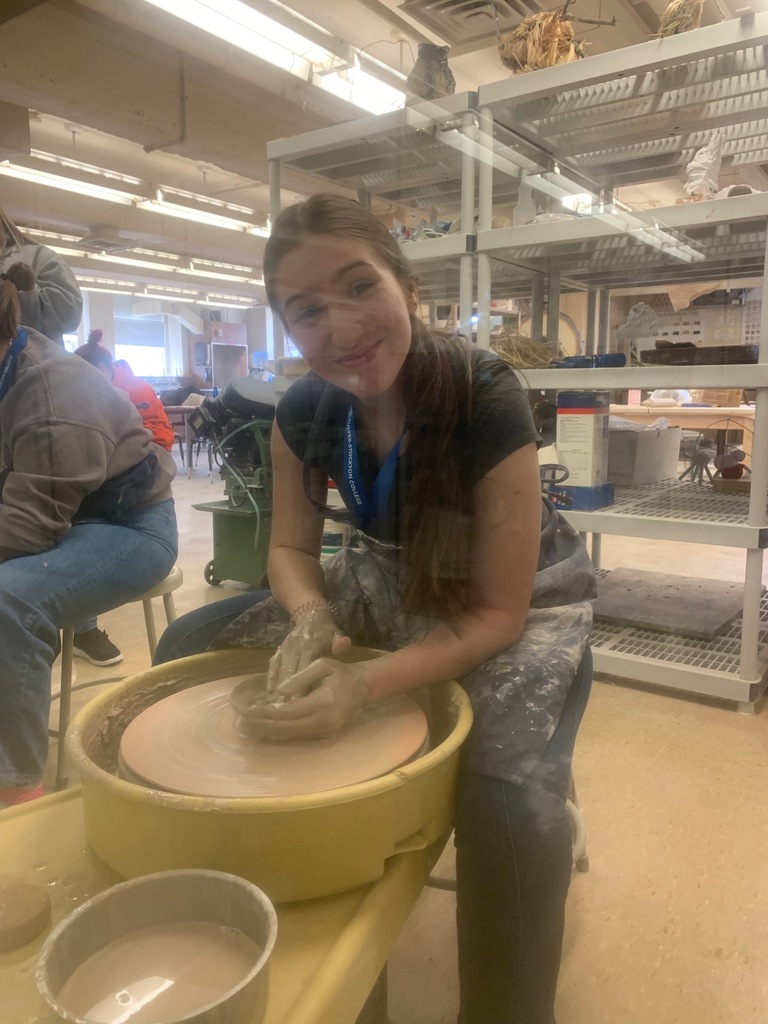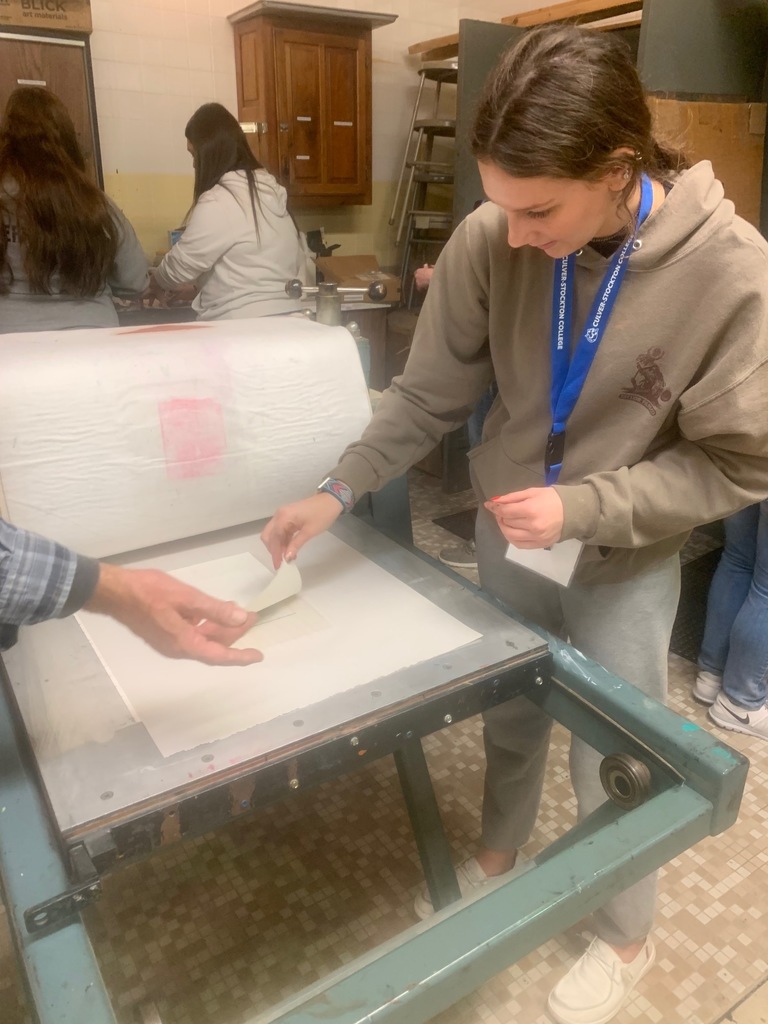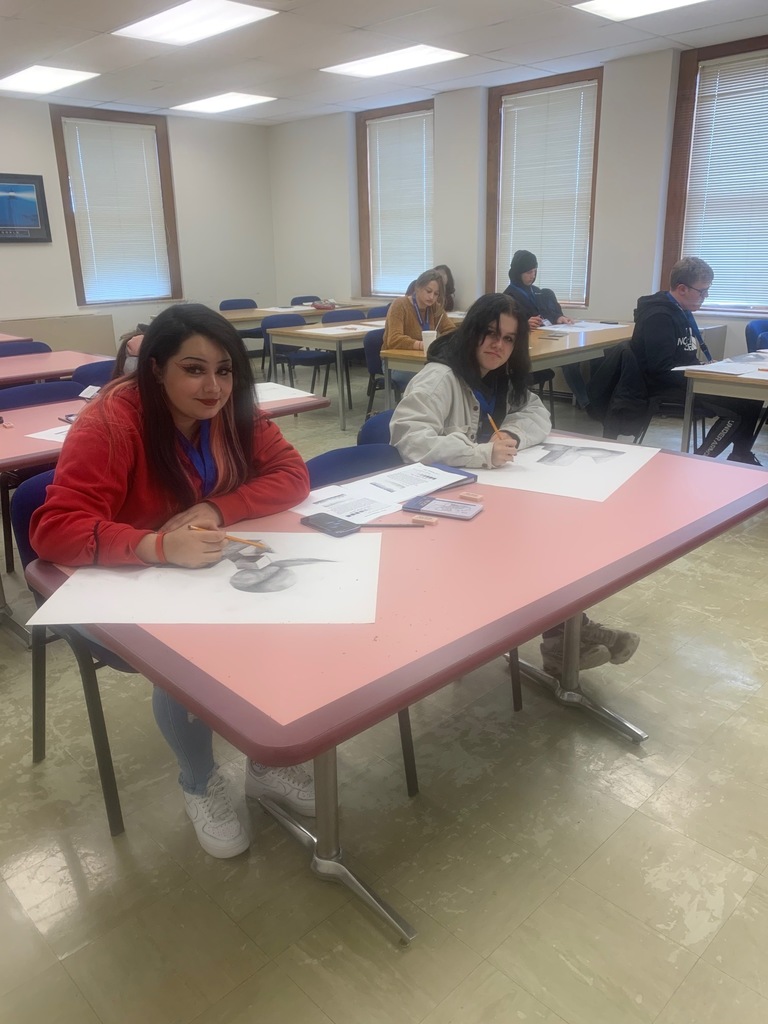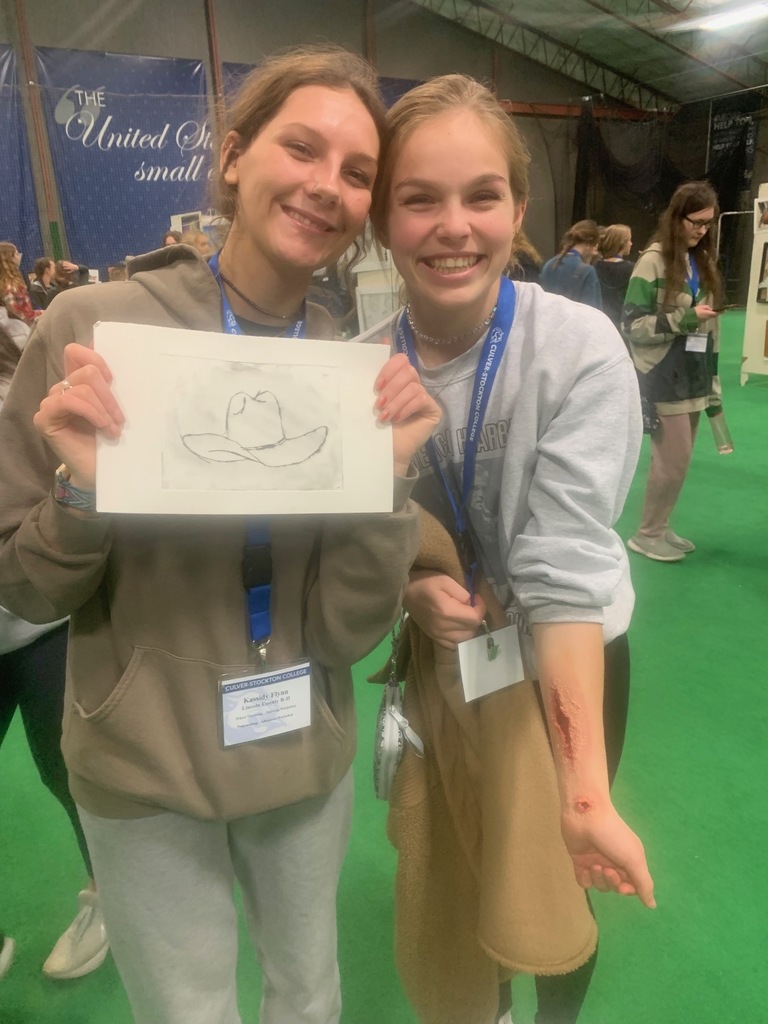 Spring Sports Picture Day is: Thursday, March 23, 2023 NEW! ONLY ONLINE ORDERS WILL BE ACCEPTED. ALL EMS and EHS ATHLETES WILL BE PHOTOGRAPHED FOR MEDIA PURPOSES. (Please do not bring checks, cash, or order forms to school as they will no longer be accepted.) PRE-ORDER BEFORE PICTURE DAY:
www.WagnerPortraitGroup.com
Middle School Password: ELMS2195 High School Password: ELHS2713 To pre-order for picture day for MIDDLE SCHOOL CLICK HERE To pre-order for picture day for HIGH SCHOOL: CLICK HERE Can't order online or have other questions? We are happy to help! 314-567-5900 or 1-800-444-7986

Elsberry CTA is hosting Meet the Candidate night on Tuesday, March 21 at 7 p.m. in the EHS gym. Feel free to come meet all 7 candidates who are running for school board.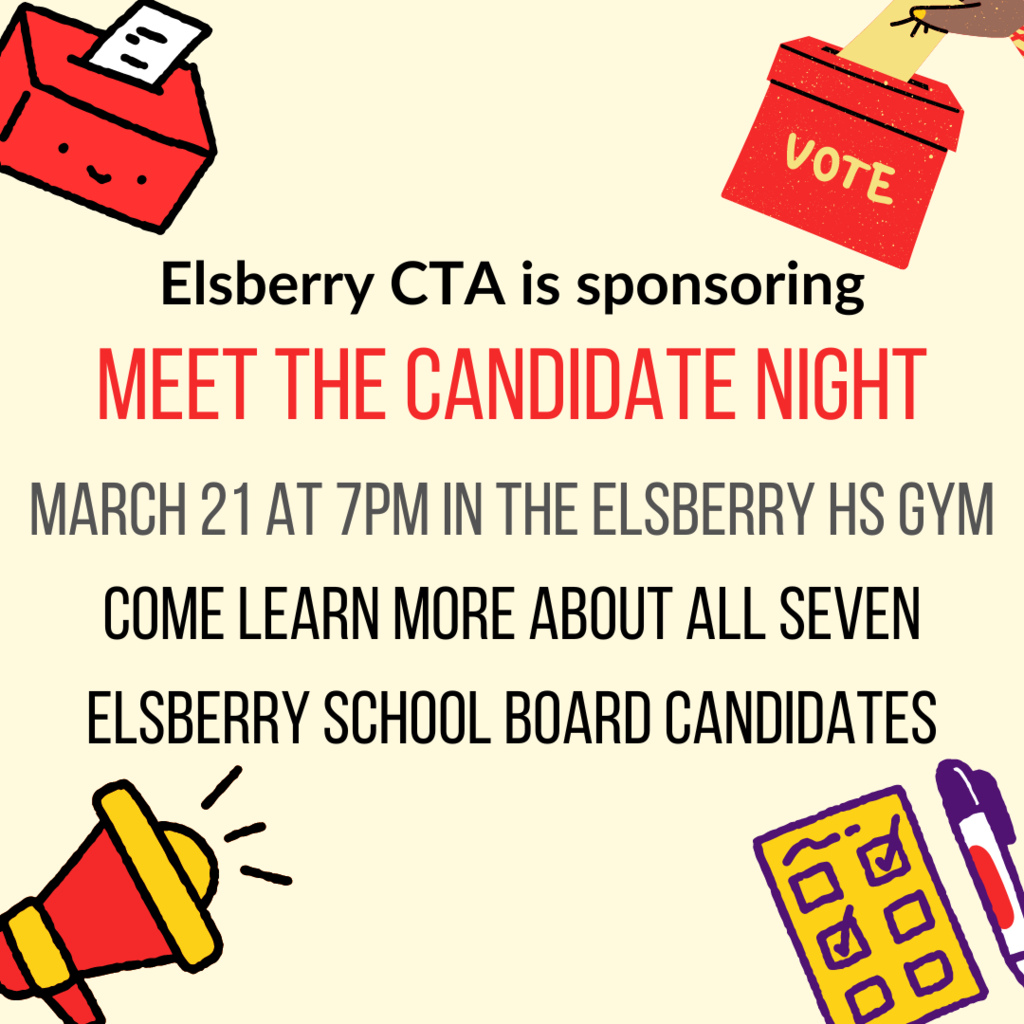 Today is Pi Day. Mr. Perry and his students celebrated Pi Day early since the actual day fell during our spring break. Pi Day is an annual celebration of the mathematical constant π. Pi Day is observed on March 14 since 3, 1, and 4 are the first three significant figures of π. It was founded in 1988 by Larry Shaw, an employee of the San Francisco, California science museum, the Exploratorium.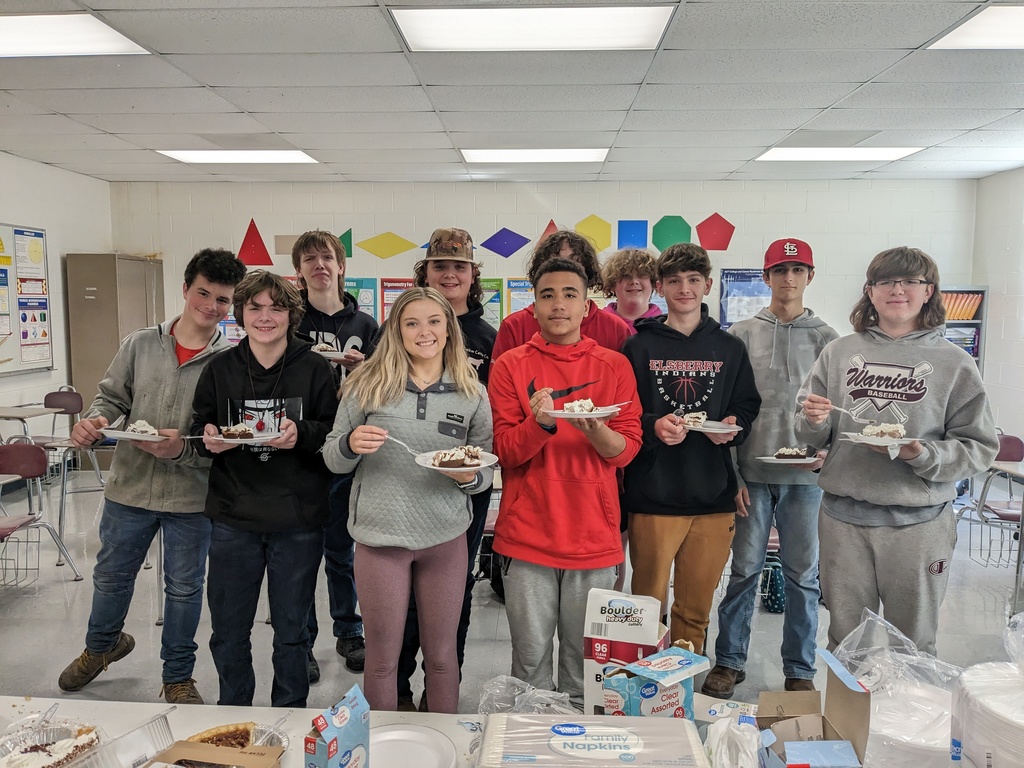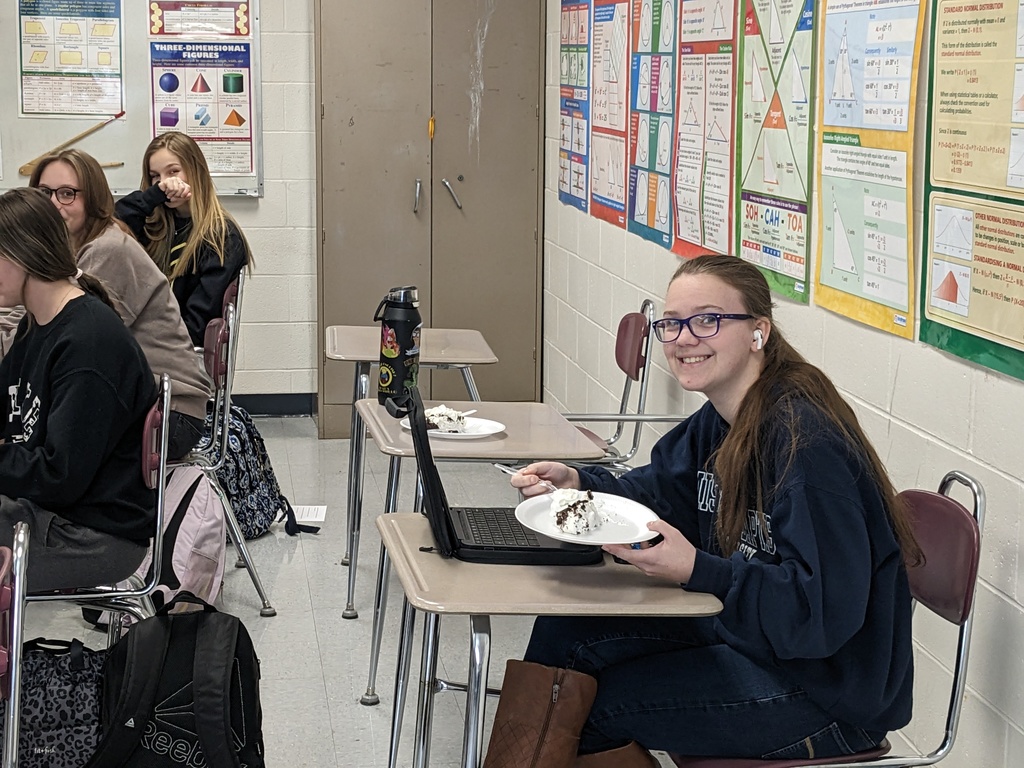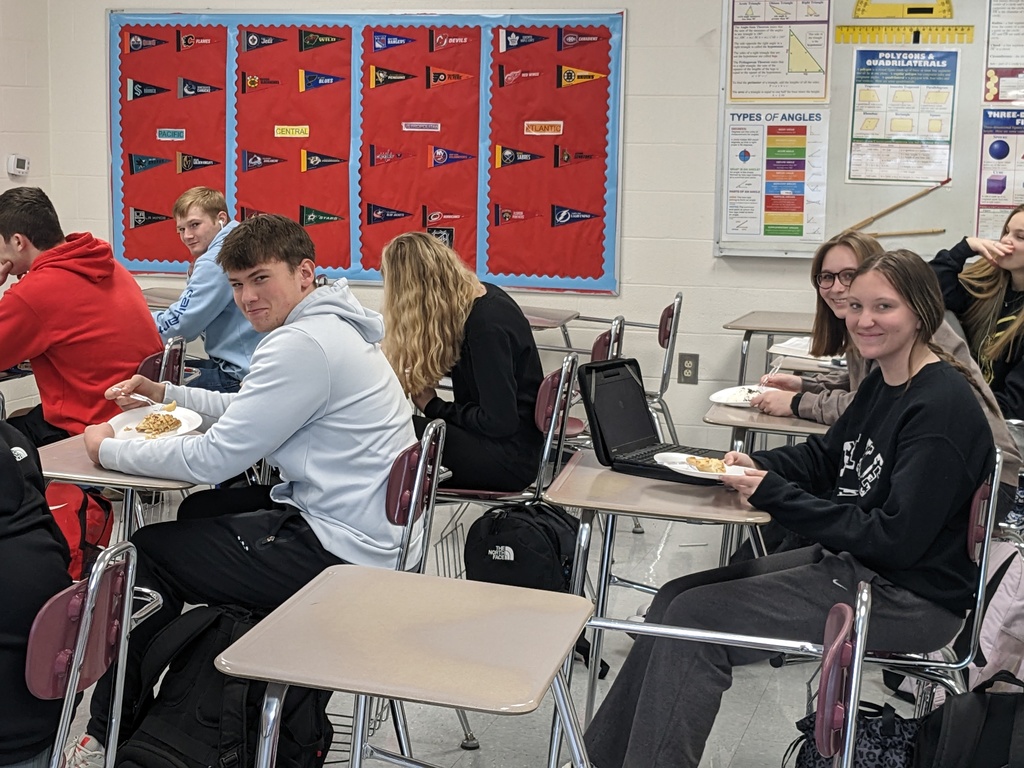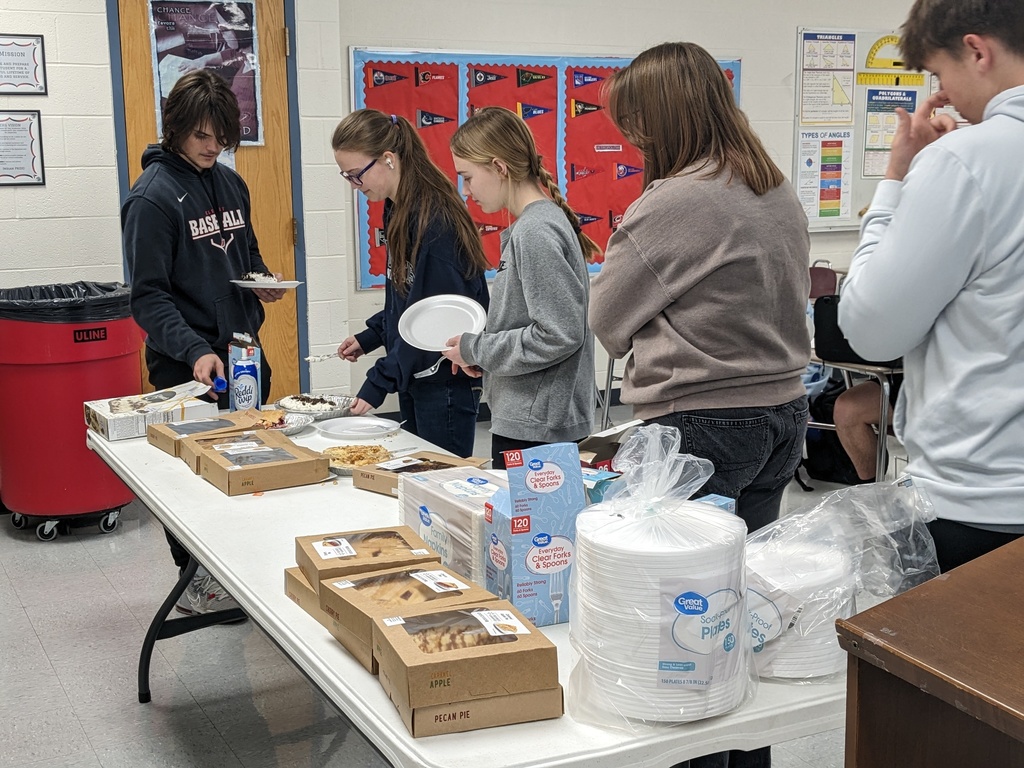 Elsberry Girls Basketball NCAA Tournament Fundraiser $10 will buy two blindly drawn teams in the men's NCAA Tournament. If one of your teams wins the championship, you will win $170! I hope to draw the teams on Sunday, March 12th after the tournament bracket is revealed if all of the teams have been bought by then. I will send an email (please provide your email) with the list of everyone's teams after they are drawn. You can email me
kkoch-dowell@elsberry.k12.mo.us
if you are interested or let one of the high school girls basketball members know you are interested. Thank you for your support of the Elsberry Girls Basketball Team! If we have more people show interest and can fill the teams twice we will have two winners.

Jaydin Irving was the February EHS Art Student of the Month. Jaydin is a freshman and is the son of James Irving and Jamie Haworth.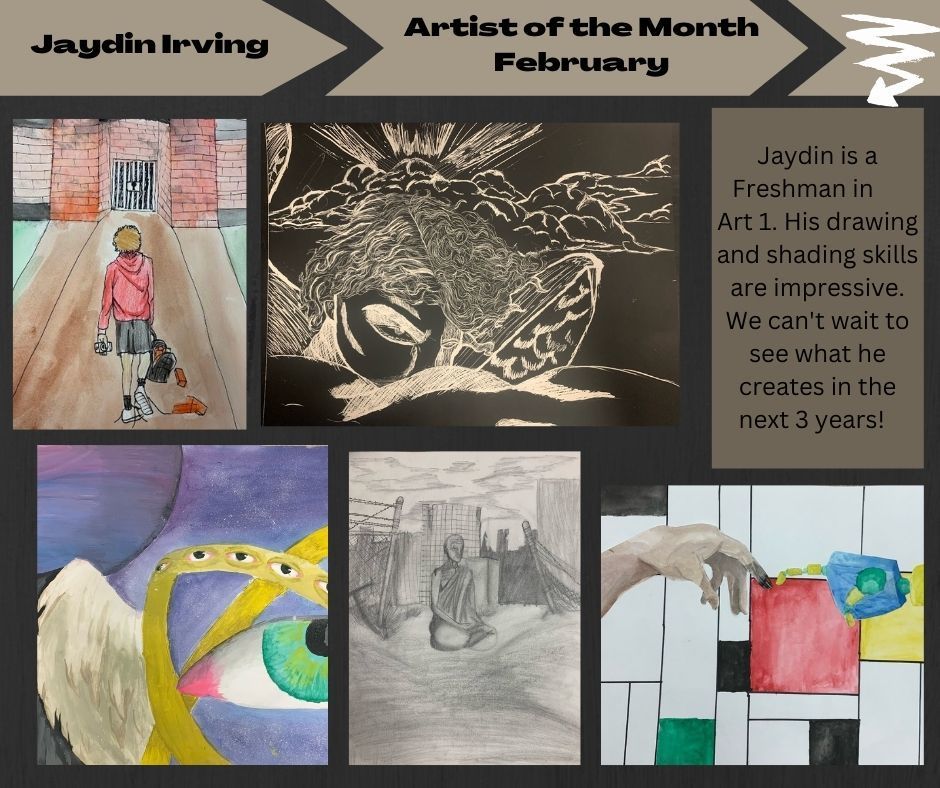 Spring Break is here! Classes resume Tuesday, March 21.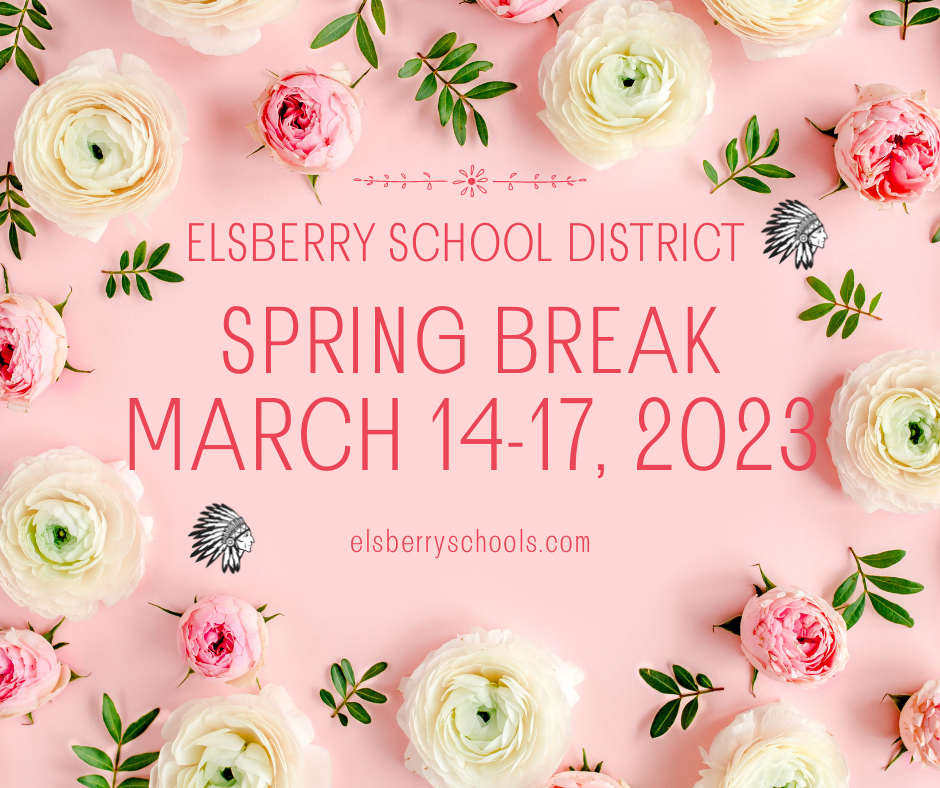 The "People's Choice" Award winners from last night's Fine Arts Night are: 1st - Rory Klump (Santa and Dog) 2nd - Wyatt Daniel (dinosaur) 3rd - Seth Miller (Ice cream shop at night) 4th - Jaydin Irving (scratchboard portrait) 5th - Alyssa Love (Big Ben Ceramics box) Patrons were given the opportunity to purchase raffle tickets to vote for their choice of artwork. These are the top 5.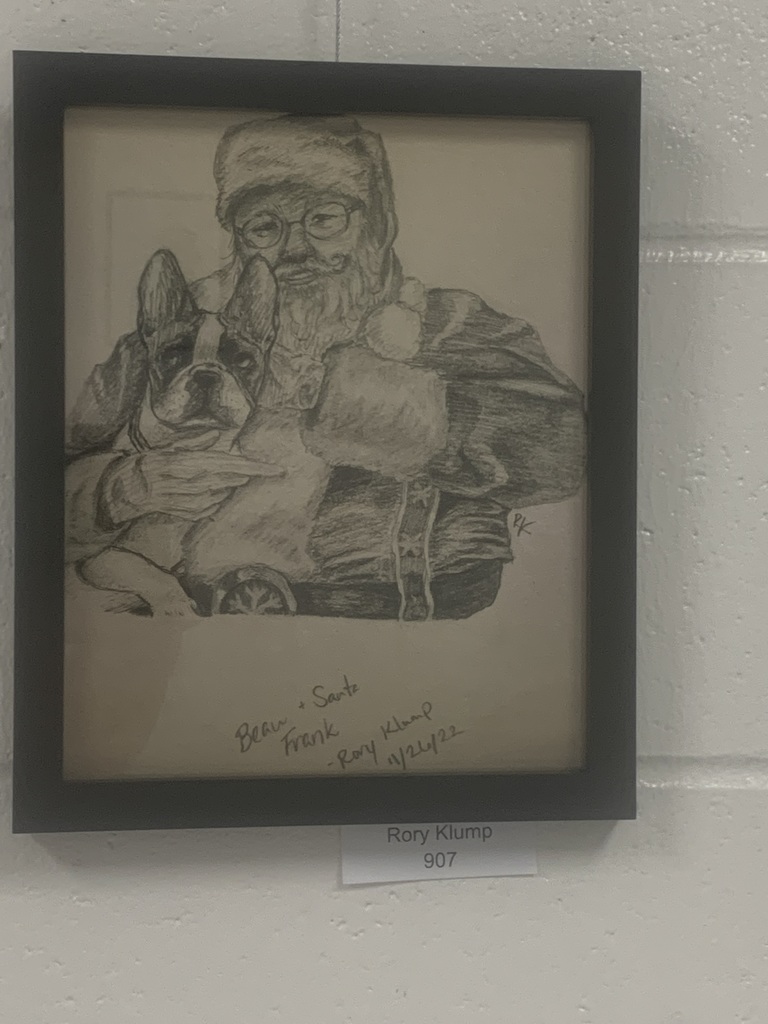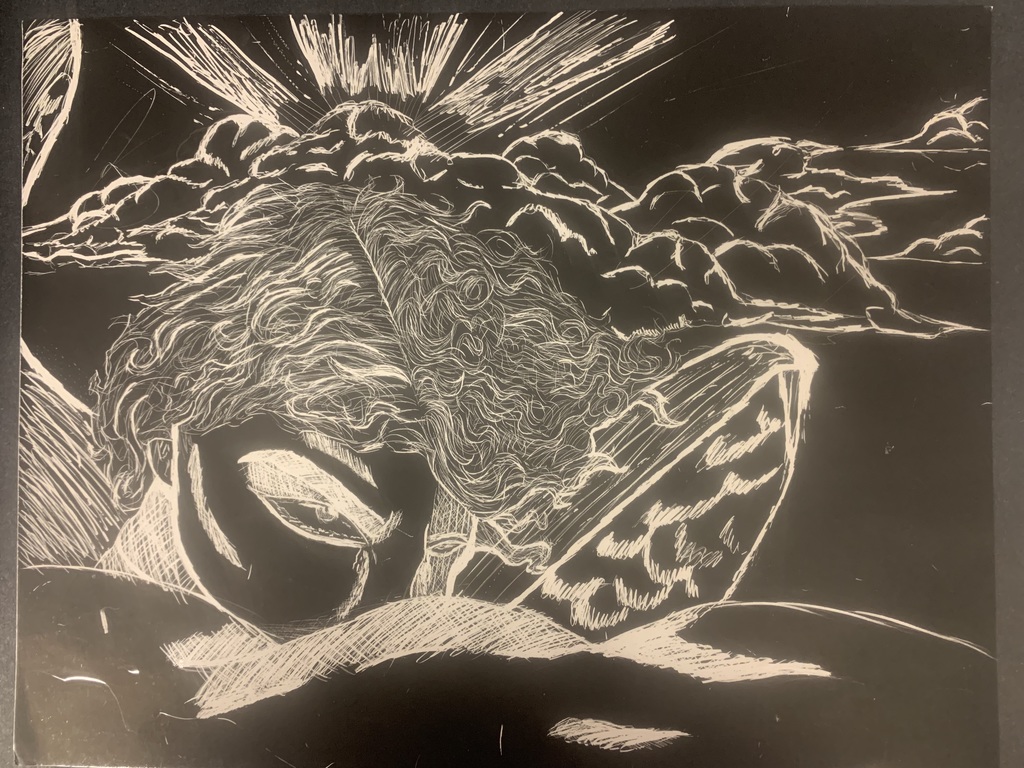 If you did not make it to Fine Arts Night you missed some incredible students showcasing their talents. We have so many reasons to be proud of our students. Thank you to everyone who made this night possible.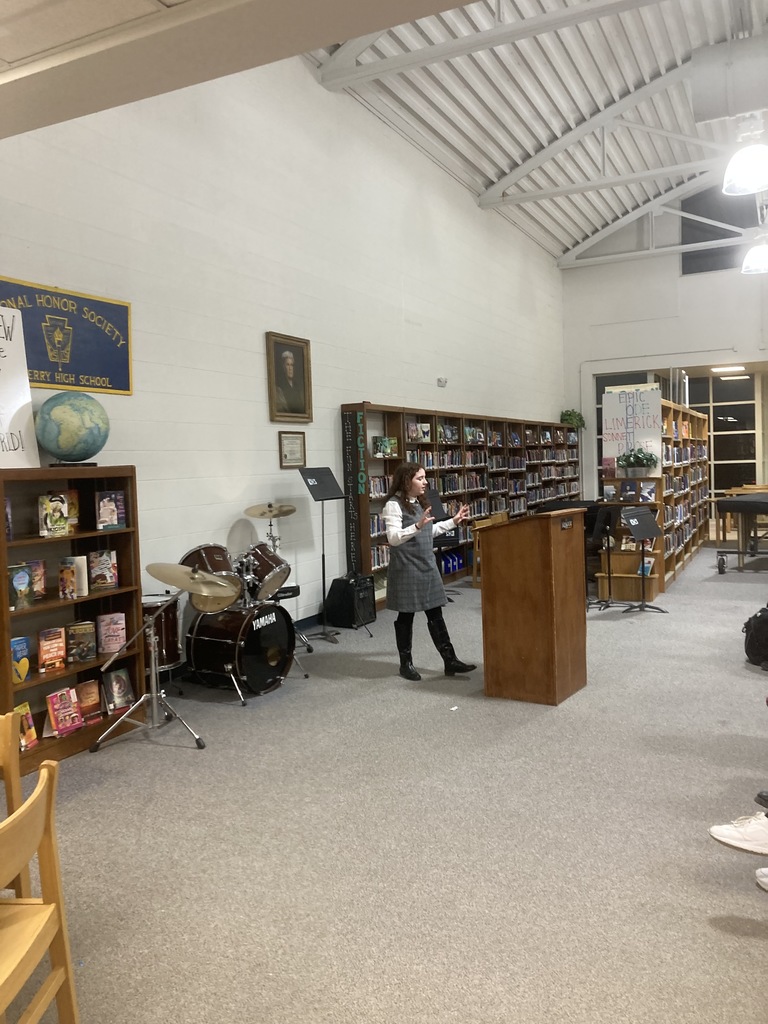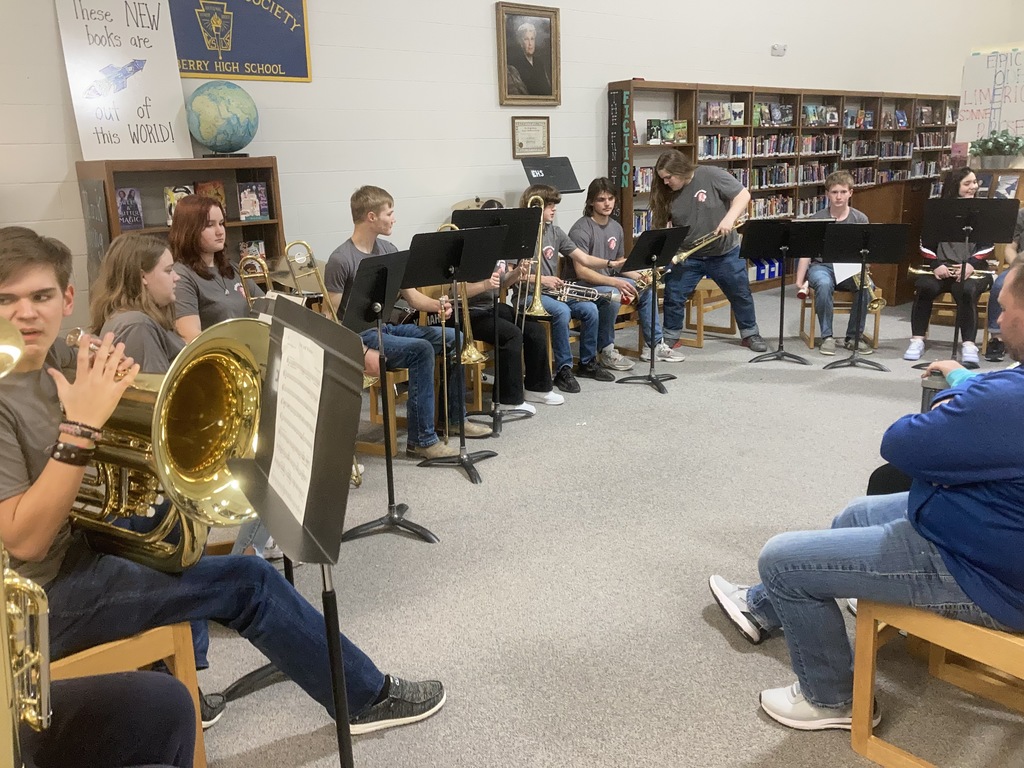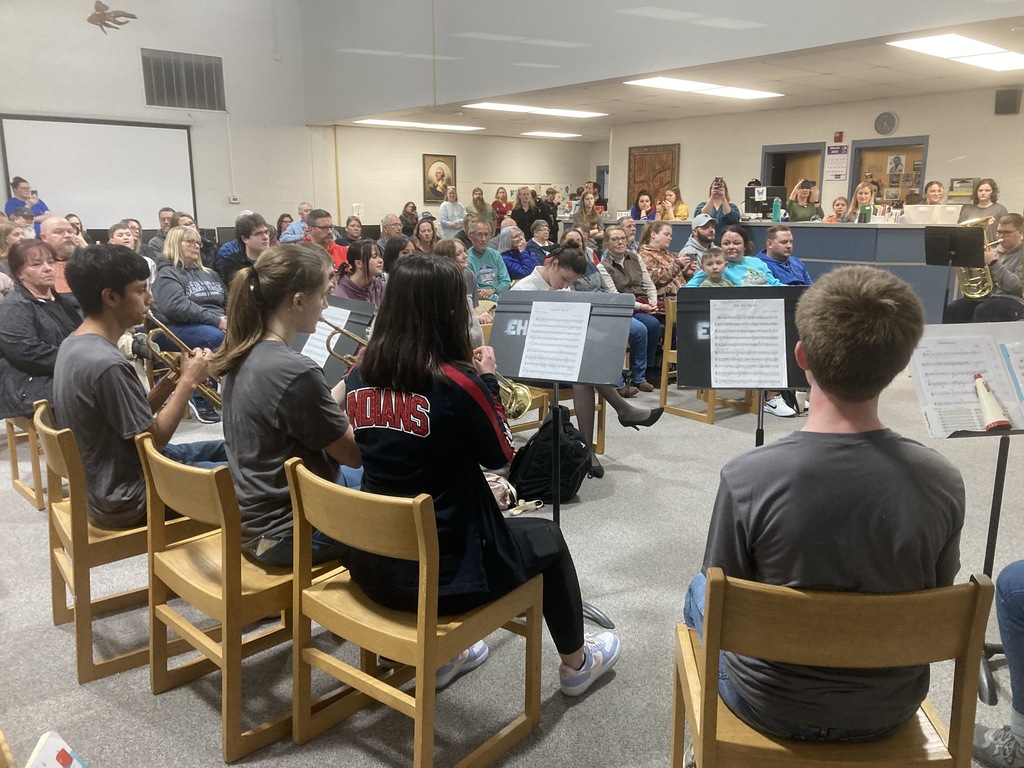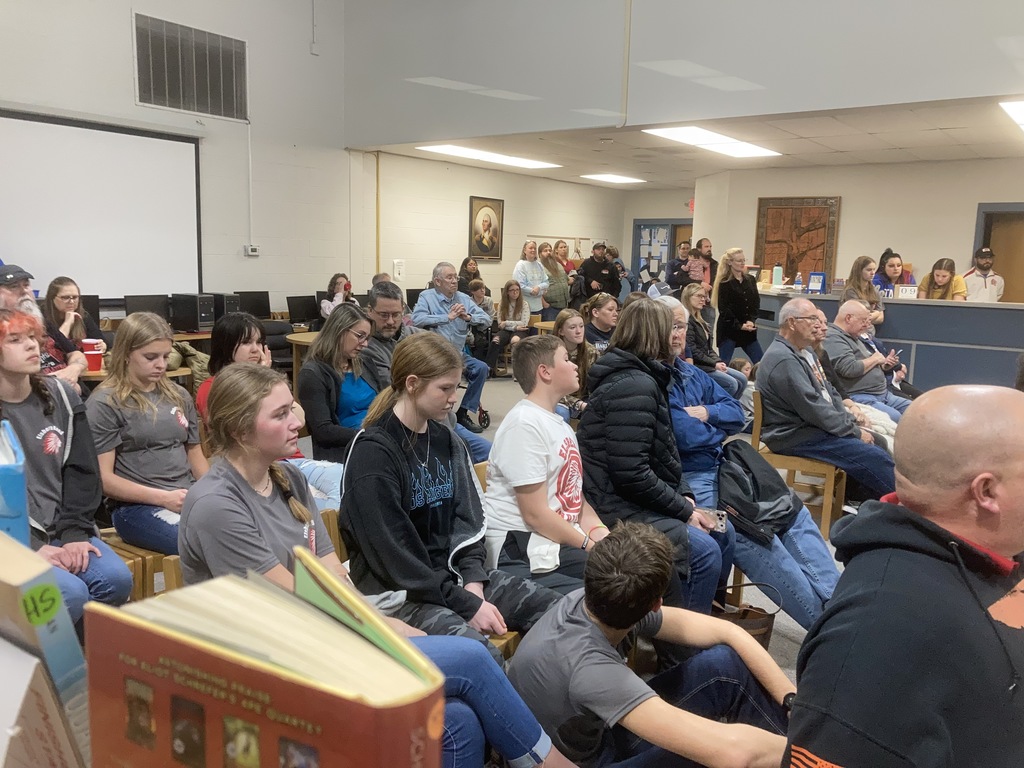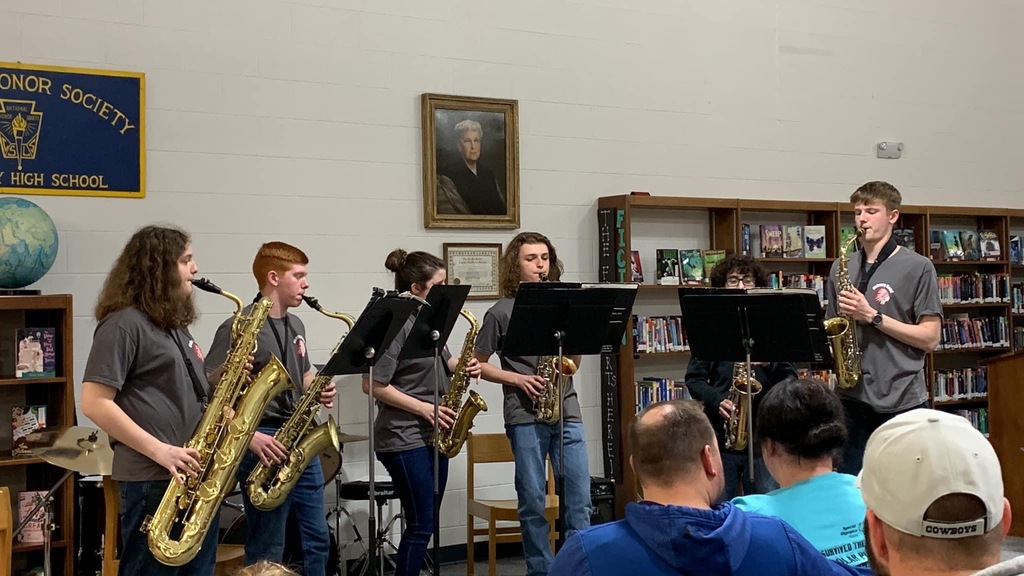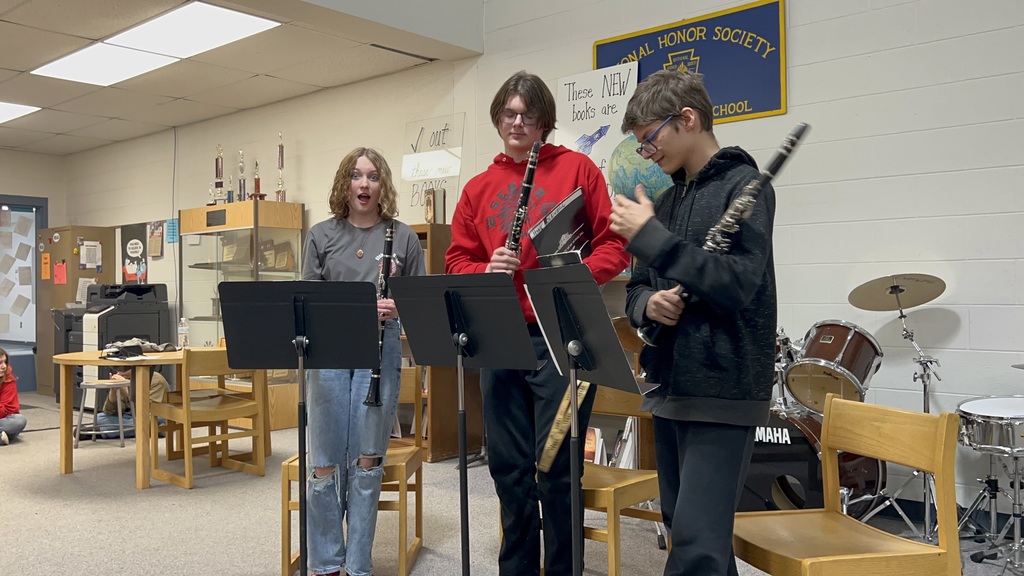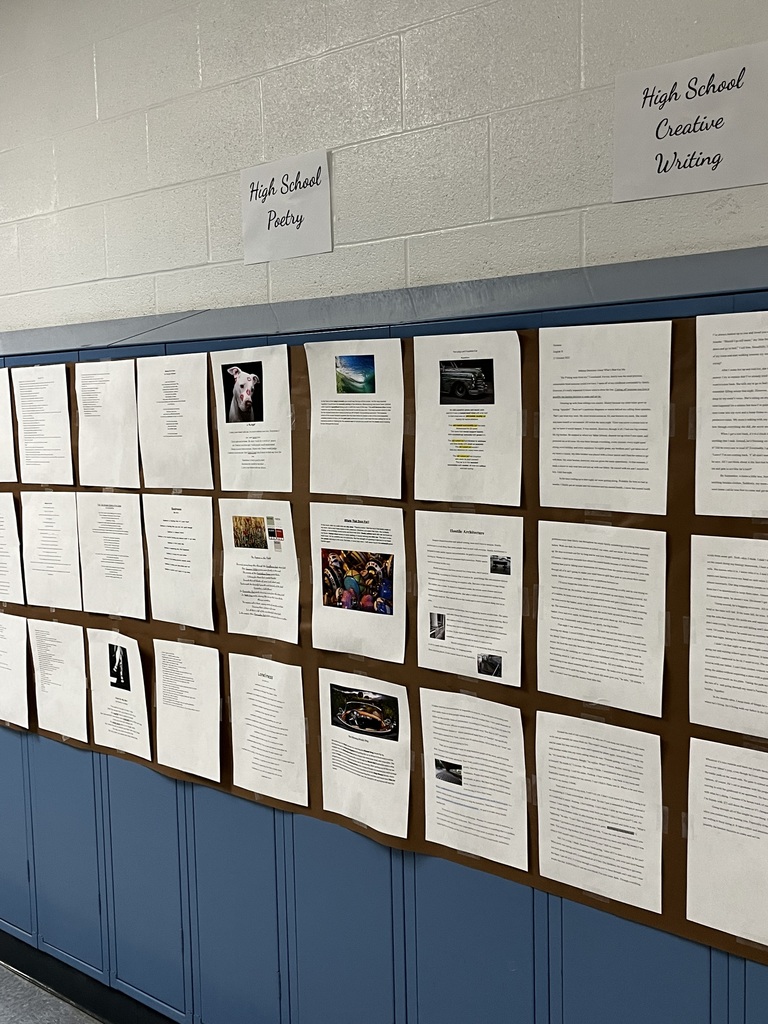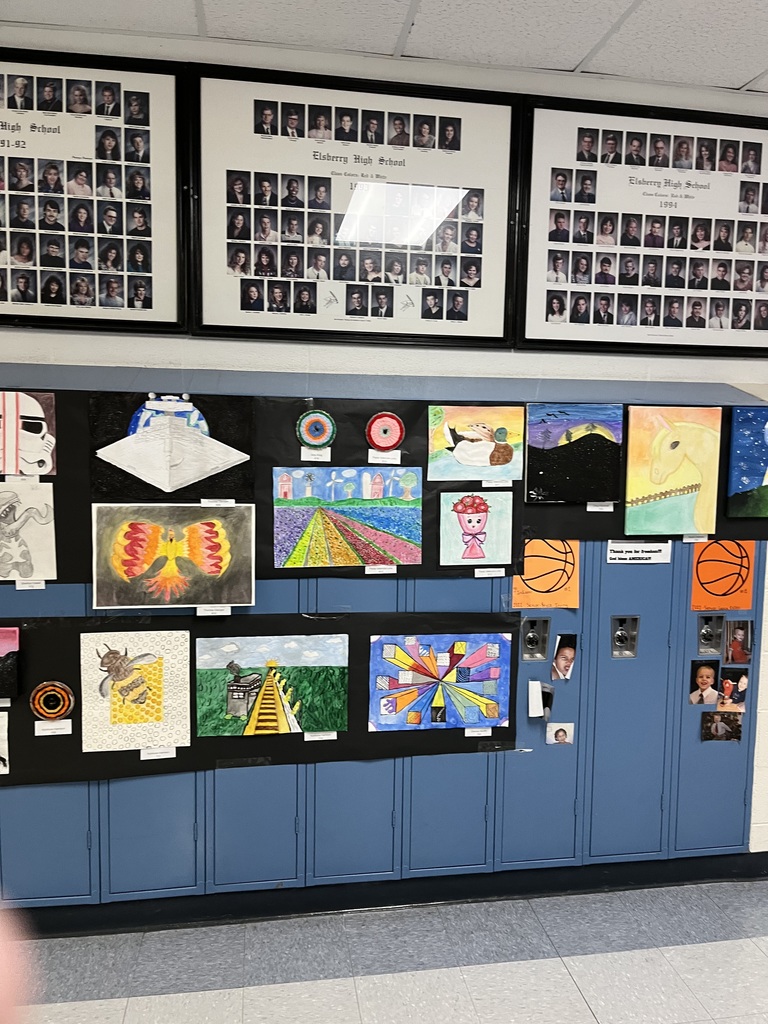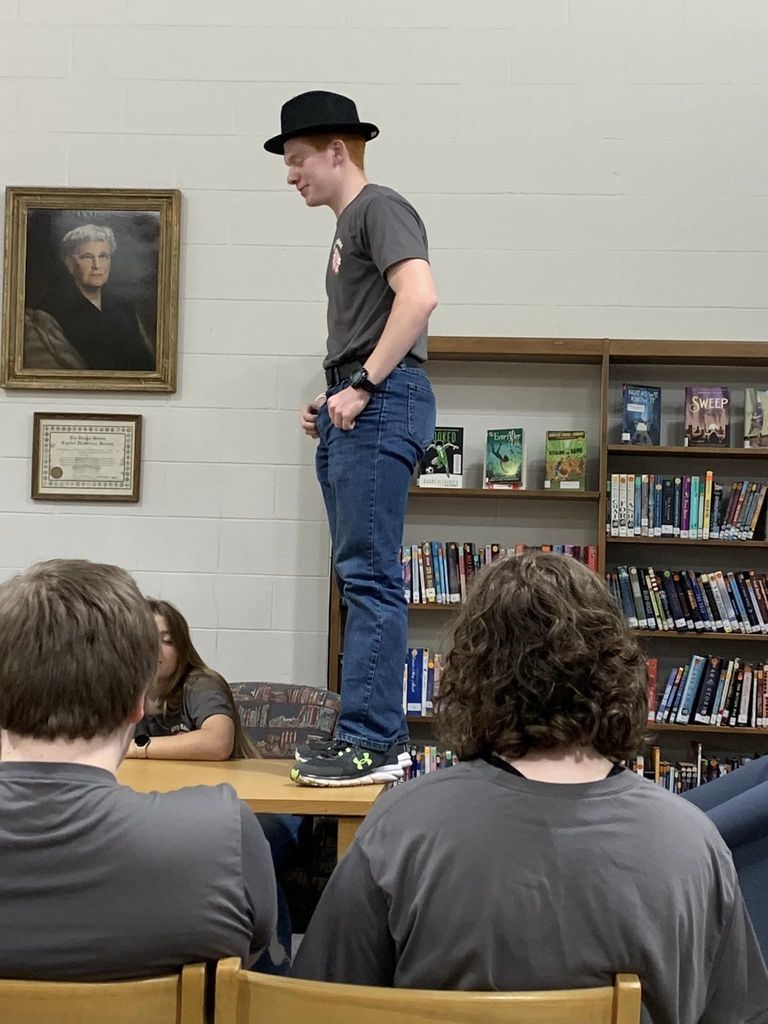 Mark your calendars for Friday, March 31 for "Are you Smarter than a 5th Grader?". It will be a fun night supporting our very own Elsberry students and Operation Backpack. Thank you Lincoln County Optimist Club for partnering with Elsberry NHS to organize this event.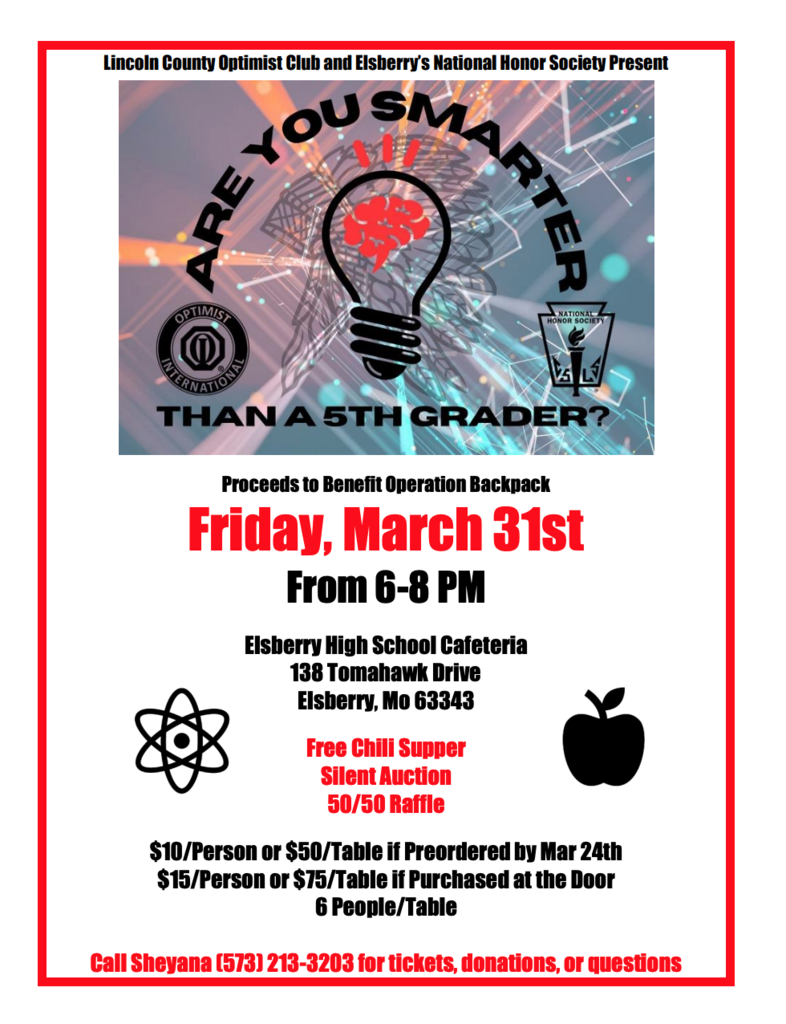 SCHOLARSHIP ALERT FROM MS. TOWERY: Senior students and parents please check the Senior Information Google Classroom for access to over 16 open, outside scholarships totaling over $21,000. Make sure you keep track of the due dates. There are also over 25 separate local scholarships guaranteed to an Elsberry graduate totaling over $30,000! All local Elsberry scholarships must be submitted by April 14th.

These gentlemen went to North Callaway Monday, February 27th for auditions for the Eastern Missouri Conference Band. They came together with students from 11 other schools from our conference. Their concert was Monday, March 6th. Thanks for representing EHS so well! Randy Freeborn - 3rd Chair Trumpet Eric Jackson - 3rd Chair Clarinet Hank Rockwell - 7th Chair Clarinet David Hudson - 3rd Chair Tenor Saxophone L to R: Randy Freeborn, Eric Jackson, Hank Rockwell and David Hudson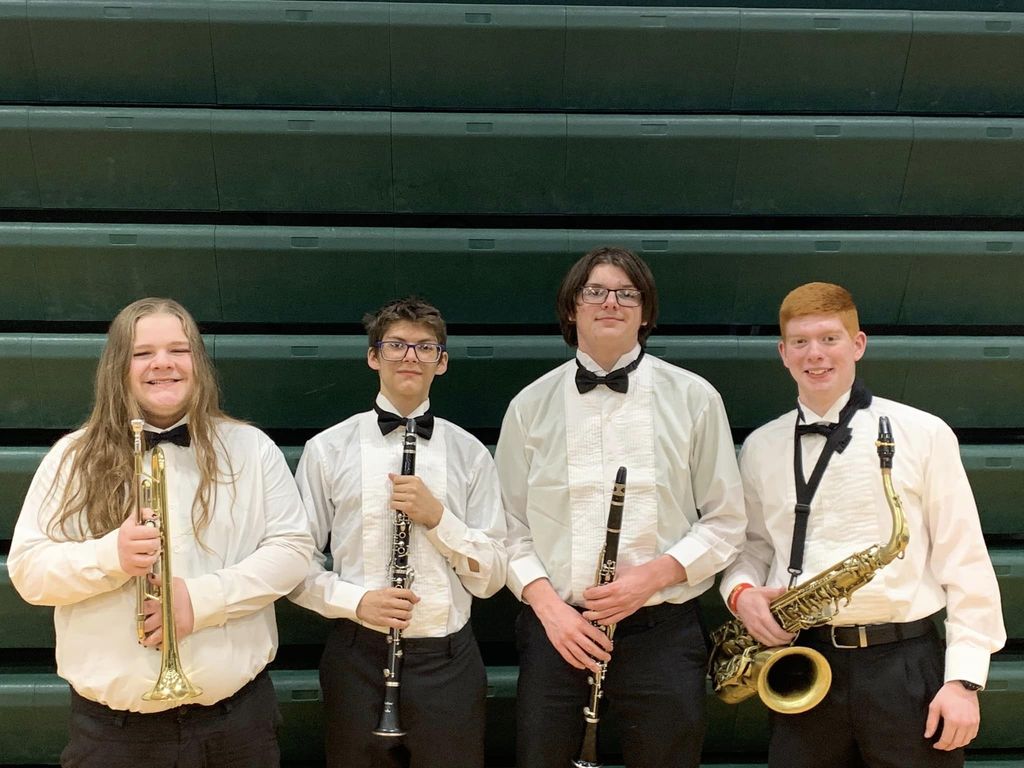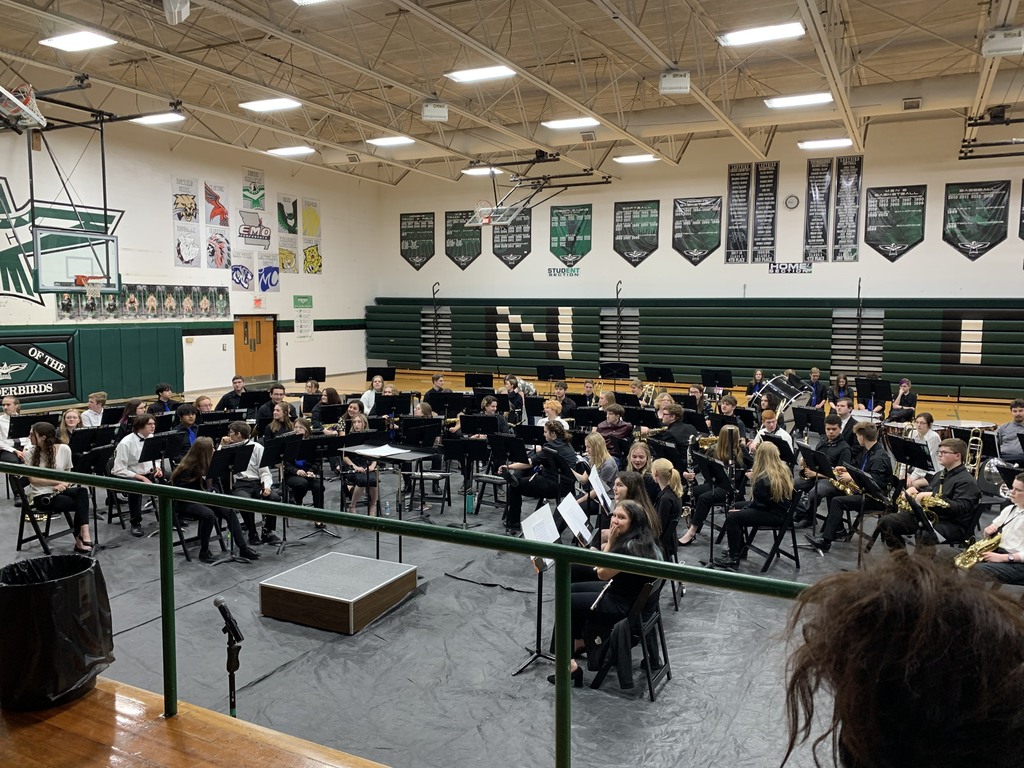 Summer School dates for the Elsberry R-2 School District are set. Mark you calendars. Enrollment info will be released at a later date.